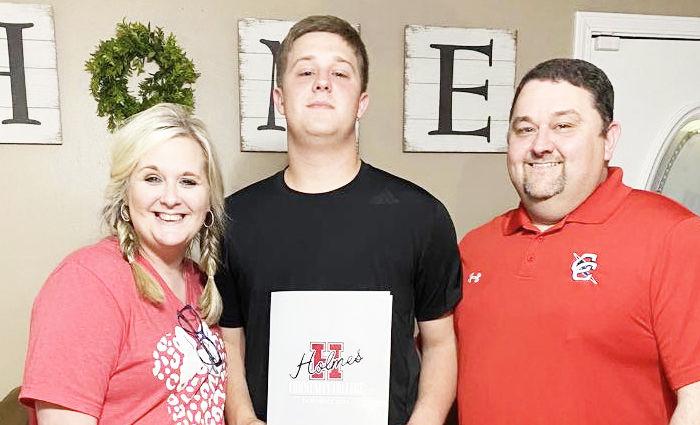 Landon Wells has learned how to bounce back from adversity to keep playing the game he loves.
First, it was a torn labrum that cut his sophomore season short with the Choctaw County baseball team, then it was the circumstances surrounding the novel coronavirus (COVID-19) that has halted his senior year.
It does not look like the Chargers will get to finish the season, so Wells was faced with possibly never playing baseball again.
Then came a knock at the door last week.
Holmes Community College assistant coach Trey Bowman visited the Wells' home and offered Landon a scholarship.
Wells has yet to sign the scholarship papers, but he's excited about an opportunity to continue his career on the diamond at Holmes.
For more on this story, read our news edition from Thursday, March 26, or click here to subscribe to our E-Edition.