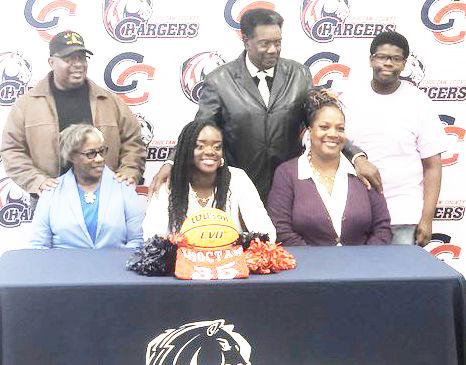 ACKERMAN – People around Ackerman have been talking about La'Genesis Johnson and her potential for several years.
The Choctaw County standout was starring for the girls basketball team by her sophomore year when she averaged 12.9 points, 9.2 rebounds and 2.2 blocks per game helping the Lady Chargers get to Jackson and the quarterfinals of the Class 3A playoffs.
Since then, Johnson has been at the center of the program and earned some college attention. On Wednesday morning, she got a chance to sign her letter of intent. There was opportunities across the country and on many different levels. From La Salle to Arkansas Tech, all of the junior colleges in the state and even some interest from Southern Miss. In the end, she wanted to go to a Division I school in the state and she chose Alcorn State.
For more on Johnson, see Thursday's Starkville Daily News.