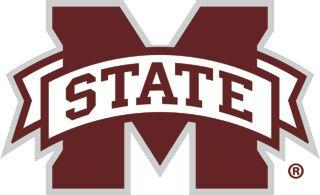 Of all the things Mississippi State head coach Ben Howland hopes his team carries with it to Arkansas Saturday, maybe the biggest is a short memory.
The Bulldogs (15-9, 6-5) face the Razorbacks (16-8, 4-7) at noon Saturday. MSU will be looking to shake off Tuesday night's lopsided 83-58 loss to Ole Miss. Howland says the Bulldogs have responded from that loss with the right attitude in practice, but now it's time to play another game and try to fully put the Ole Miss defeat behind them.
"They came back and did a really good job (Thursday)," Howland said of his team. "Obviously everyone was disappointed with how we played and how we performed (at Ole Miss), but we have to put that one behind us and move on to the next game and not let that one beat us twice."
Make no mistake, if ever a game might could linger in a player's mind, it might be the type of loss MSU suffered in Oxford. The Bulldogs blew a 13-point lead. The Rebels outscored State 50-24 in the second half.
For more on Mississippi State men's basketball, see Saturday's Starkville Daily News.