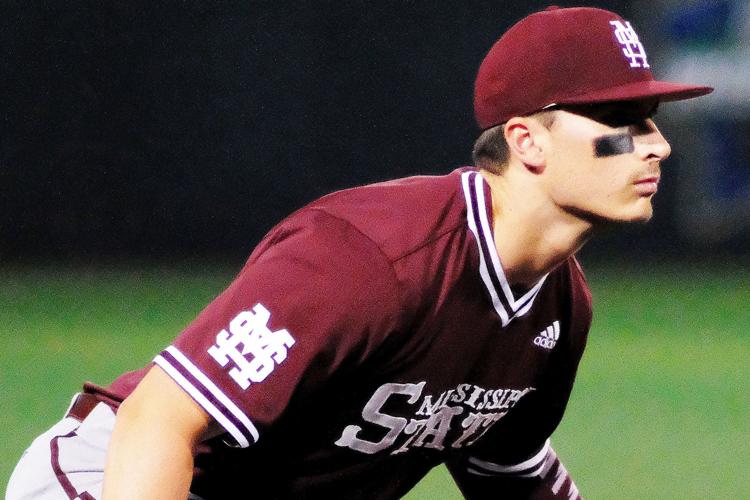 During the Major League Baseball Draft on Wednesday night, Justin Foscue found out that he was taken in the first round by the Texas Rangers with the 14th overall pick.
Foscue went from being undrafted out of Virgil Grissom High School to going in the top 15 of the MLB Draft three short years later.
The Huntsville, Alabama, native is the 16th player in MSU history to be drafted in the first round, then Jordan Westburg, Foscue's infield teammate with the Bulldogs, became the 17th when the Baltimore Orioles selected him 30th in the competitive balance picks of the first round.
Foscue and Westburg are the sixth and seventh MSU players in the last nine years to be taken in the first round joining Ethan Small (2019), Brent Rooker (2017), Dakota Hudson (2016), Hunter Renfroe (2013) and Chris Stratton (2012).
For more on this story, read our news edition from Thursday, June 11, or click here to subscribe to our e-edition.