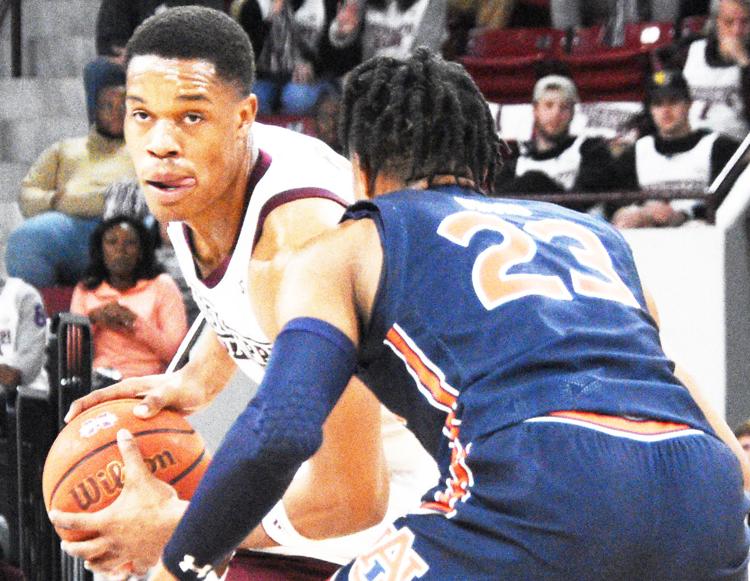 Mississippi State couldn't have asked for a much better start to Southeastern Conference play as the Bulldogs hosted No. 8 Auburn on Saturday.
MSU got off and running to a big lead and Humphrey Coliseum was rocking. It wasn't long though before State hit a speed bump, Auburn recovered and MSU's fast beginning was wasted.
The Bulldogs lost 80-68 to the Tigers. MSU (9-4, 0-1) built itself an 18-9 lead in the first half, only to see it slip away to Auburn (13-0, 1-0). State went ice-cold offensively, Auburn surged and MSU was never able to fully recover.
For more on the Bulldogs, including the take on the game by sports editor Danny P. Smith, see Sunday's Starkville Daily News.