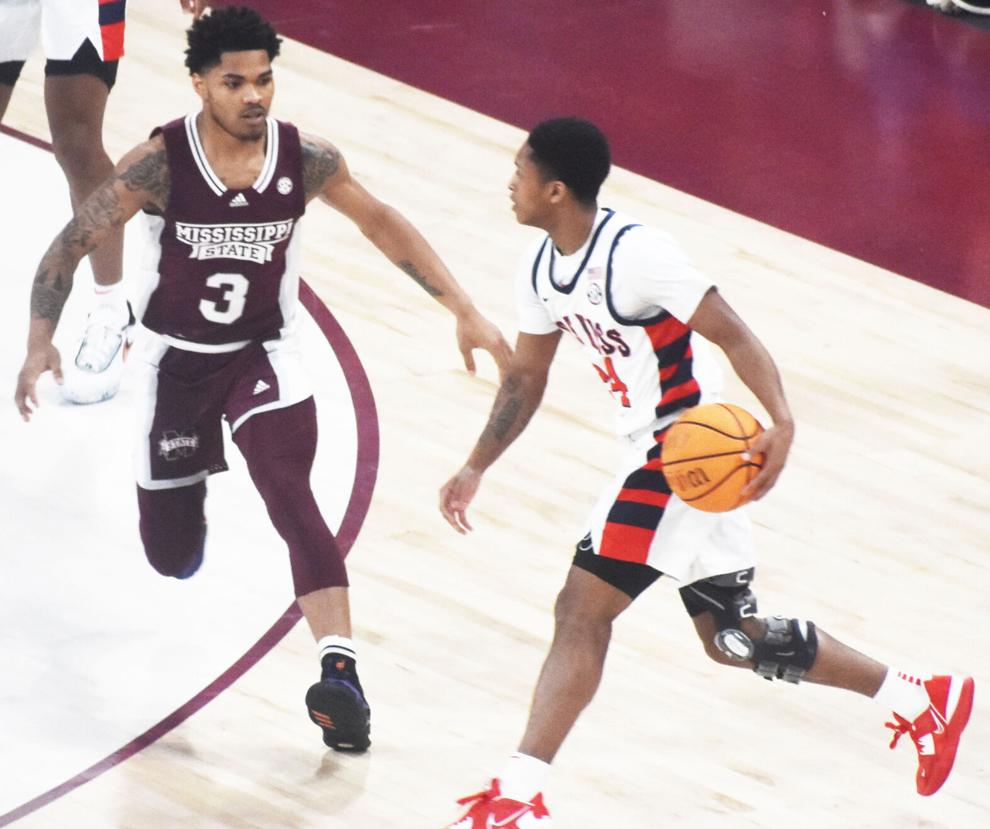 With starting post player Tolu Smith in a little bit of foul trouble during the second half, senior Will McNair Jr. stepped up in key stretches and helped the Bulldogs defeat the Rebels 64-54 at Humphrey Coliseum.
McNair led MSU with 13 points in a little over 25 minutes on the court.
When Chris Jans left New Mexico State to become the head coach of the Bulldogs, he brought McNair with him.
For more on this story, read our news edition from Sunday, January 8 or click here to subscribe to our e-edition.