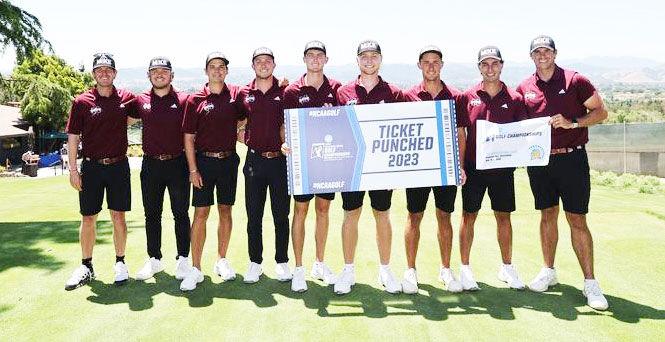 MORGAN HILL, Calif. – No. 18 Mississippi State punched its ticket to the 2023 NCAA Men's Golf Championship on Wednesday after winning the Morgan Hill Regional as the only team below par. Four Bulldogs finished among the top 15 individuals.
Joining MSU in advancing were BYU, No. 7 Florida State, Baylor and No. 6 Pepperdine, with the Bulldogs shooting four strokes better than BYU. State led the field for the most team birdies in the tournament with 49.
It was MSU's third tournament title of the year as a team, and the Bulldogs' NCAA regional victory in program history. The Bulldogs will make their fourth championship appearance in school history and first since 2008.
For more on this story, read our news edition from Thursday, May 18 or click here to subscribe to our e-edition.