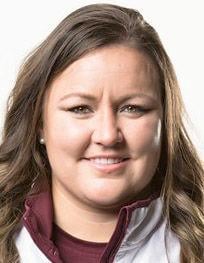 Mississippi State did not have to look far to find its next head softball coach.
Samantha Ricketts, who has served as an assistant coach in charge of hitting and recruiting from 2015-2018 and was associated head coach in 2018 of the Bulldogs, was promoted to head coach on Monday by athletic director John Cohen.
Former head coach Vann Stuedeman parted ways with MSU last week.
Cohen said in a statement released by the school that Ricketts was "clear" choice and "the right fit" to follow Stuedeman.
Ricketts will be officially introduced as head coach on Thursday.
For more on the promotion of Ricketts, see Tuesday's Starkville Daily News.