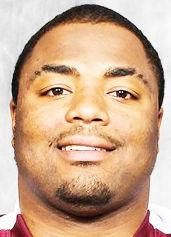 A body that was found in a Lee County lake on Monday has been identified as former Mississippi State football player Philemon "P.J." Jones.
According to Starkville Daily News partner WTVA, Lee County Coroner Carolyn Green confirmed on Wednesday that the body was that of Jones. Lee County Sheriff Jim Johnson noted earlier this week that he did not suspect foul play.
Green said Wednesday there has been no cause of death specified yet and a preliminary autopsy isn't complete.
Jones' body was recovered from a lake in the Indian Hills subdivision near north Tupelo on Monday. Jones, a former Tupelo High football player as well, had not contacted his family since January 20. It was reported that Jones was believed to be suffering from undisclosed medical issues.
For more on this story, see Thursday's Starkville Daily News.