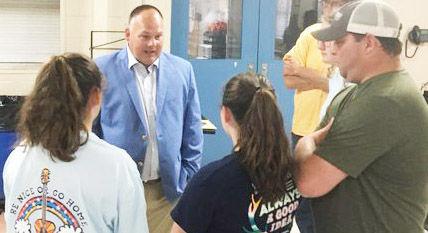 On Monday night, Lee Berryhill was introduced as the new head softball coach of the Starkville Academy Lady Volunteers.
Berryhill takes over the Starkville Academy program after serving as the head softball coach at East Webster for eight years.
"The exciting part is it's new," Berryhill said after meeting the Lady Vols and their parents for the first time. "There are a lot of special people here and it's knowing I can come here and be a part of what they've got here."
For more on this story, read our news edition from Tuesday, June 2, or click here to subscribe to our e-edition.