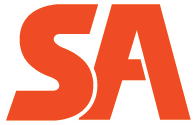 Meri Laci Archer was shooting out of her shoes on Monday night.
The Starkville Academy senior hit three 3-point field goals and scored 14 points to help the Starkville Academy Lady Volunteers to a 51-35 home victory over the Carroll Academy Lady Rebels.
Archer has developed a little bit more of a range with her shot and said it's because of the challenge received from coach Bill Ball.
"Coach Ball challenged me this summer and I'm always down for a challenge," Archer said. "Lillie (Alpe) and I and a couple of other teammates came in here every day until we could shoot 3s consistently."
Ball said Archer has gained an outside touch with her shot, which has allowed her to slow down and become a more effective player.
Archer has always given Starkville Academy effort and did once again on Monday as she even came out of one of her shoes with 4 minutes remaining in the first half.
For more on the Lady Vols and their win, see Tuesday's Starkville Daily News.