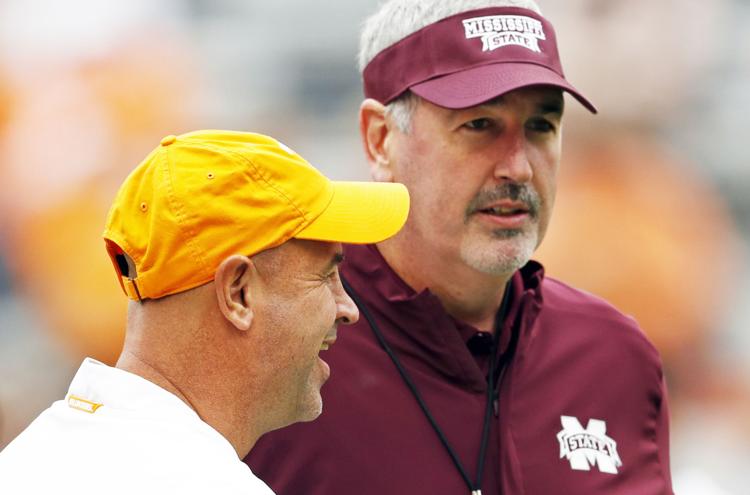 Southeastern Conference head football coaches are no strangers to outside criticism and Mississippi State's Joe Moorhead has certainly had his fair share of detractors here of late, at least on the outside of the program.
The Bulldogs have lost four games in a row for the first time since 2005. A year after some felt Moorhead underachieved when he went 8-5 with perhaps the best defense in school history, MSU currently sits at 3-5 this year going into Saturday's game at Arkansas. A loss to the Razorbacks would be a critical blow towards the Bulldogs extending their streak of consecutive years with a bowl game. State hasn't missed out on a bowl since 2009.
For a summary of what Moorhead said on Wednesday Southeastern Conference teleconference, see Thursday's Starkville Daily News.