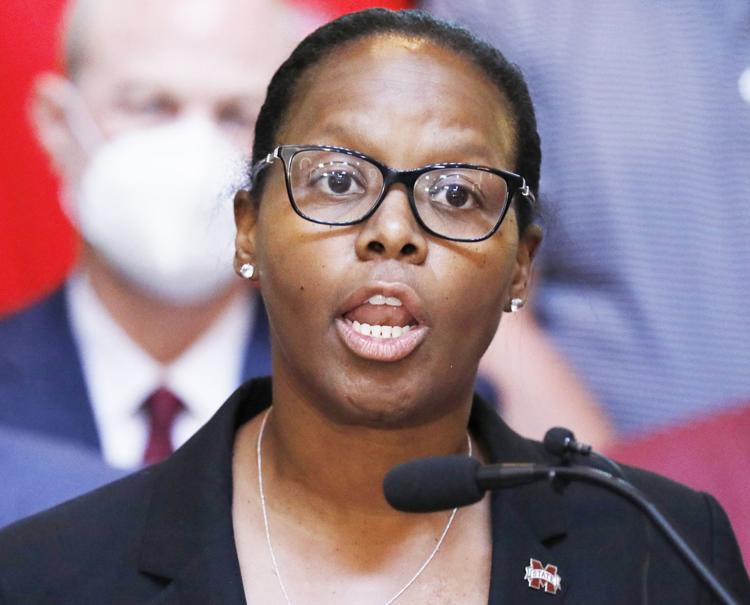 There Nikki McCray-Penson, the new Mississippi State women's head basketball coach, stood, just in front of the steps at the state capitol, in front of many of her colleagues from around the state of Mississippi as well as administrators and she was there for a purpose.
She might not understand the full magnitude of the words that she spoke at this moment, but McCray-Penson was speaking from the heart as a Black woman from the south. Her words calling for a change of the state flag had meaning, and they helped make history.
For more on this story, read our news edition from Sunday, July 5 or click here to subscribe to our e-edition.