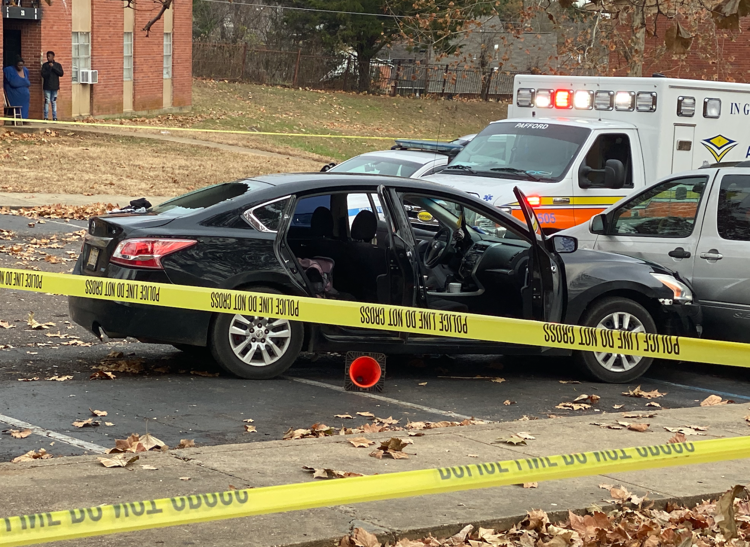 A man was pronounced dead at the scene after a Tuesday afternoon shooting on Everglade Avenue in Brookville Garden apartments.
Starkville Police Department Public Information Officer Sgt. Brandon Lovelady said officers responded to a shots fired call around 1:45 p.m. Tuesday and found a deceased male upon arrival.
Oktibbeha County Coroner Michael Hunt identified the victim as 23-year-old Laterrence Dewon McCarter.
No arrests have been announced in connection with the shooting.
Investigators from both the Starkville Police Department and Oktibbeha County Sheriff's Office were on scene and no one else was injured in the shooting.
On scene, what appeared to be the victim's car had a sizable hole busted in the vehicle's back windshield and had collided with a van.
Investigators could also been seen examining other vehicles in the area.
The victim appeared to be the driver of the car.