Covering a small community seven days a week presents an interesting set of challenges.
Among the most difficult is reporting on death and the void it so often leaves in a normally quiet place like Starkville. In less than a week, I've covered the deaths of two prominent figures in this community who meant so much to so many. And this isn't a big city, so when you write about death, several factors are at play, namely: It's likely going to be someone you know, so you have to handle it delicately and be prepared to discuss it in line at the grocery store.
Those regular readers of the paper can attest, in the last few years teenager and Starkville Academy grad Lake Little could be seen on any given day, in any given section of the newspaper. She represented the best of what Starkville has to offer, excelling in the classroom, in athletics, but most importantly, in the community.
And now she's gone. But her legacy will be a lasting one because her story is not going to be remembered as "what could have been."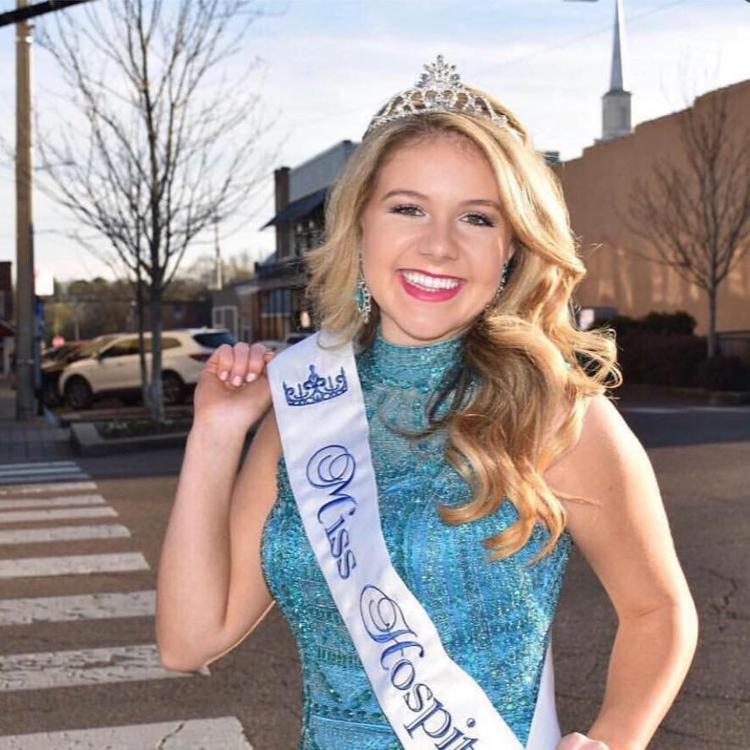 Lake will be remembered for the immense impact she had during her brief time. She was as "Starkville famous" as one could be and for good reason. Working for the newspaper, I've had a front row seat over the last two and a half years to her memorable deeds, ranging from pageants to sports. On social media, news of her death spread quickly, with many sharing how Lake impacted their lives.
I also just learned on Sunday that Lake — a pilot — had enlisted in the Mississippi Air National Guard, showing an even deeper sense of civic duty.
It's heartbreaking to lose such a bright personality and fixture in the community, but if you ask me, she accomplished more and did more for others in her brief 18 years than many will log in a lifetime, which will solidify her place in the memory of this community.
This week many, including myself, also will mourn the death of Starkville activist Dorothy Jean Isaac.
Miss Dorothy — the former president of the Oktibbeha NAACP and tireless newspaper reader — was one of the first people to reach out to me when I moved to Starkville and would regularly call me to get the latest gossip or just check on me.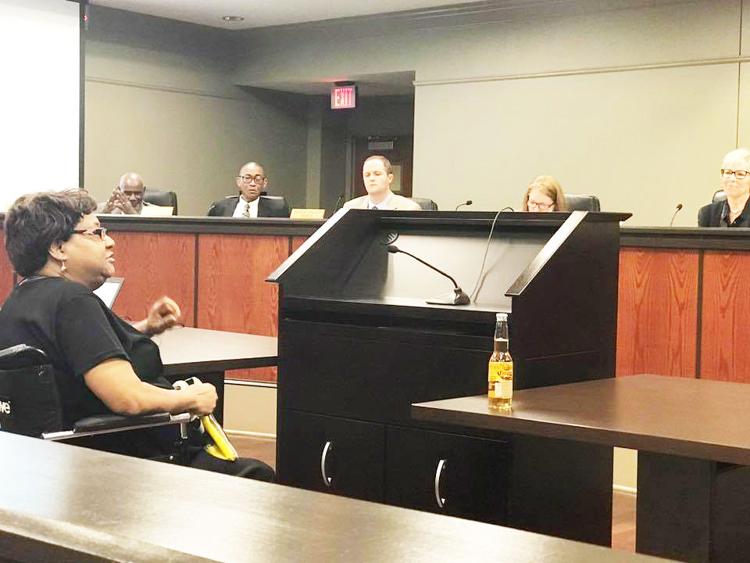 At first I really didn't know who she was or how much influence she had, I even paid for her subscription once when the rates went up because she read everything I wrote like a family member would. On several occasions she introduced me to folks as her grandson, of all things, which was often met with confusion and laughs. That's how she was. She had a way of making you feel welcome if you were close to her.
I visited with her at home when I could, which wasn't as often as I would've liked, but she was always great for a conversation. I'll never forget the framed photo-shopped picture in her living room of Dr. Martin Luther King, Jr. and President Barack Obama standing together. She was so proud of it and as much as she did and saw in her lifetime, she had a right to be.
Whether we agreed or disagreed on issues, she was still good to me and will be missed not just by me, but the public officials she both supported and playfully harassed. I use this moment to underscore the need to always answer the phone when people reach out because she called me a few weeks ago and I was too busy in the moment to answer and forgot to return the call. I'll always regret that.
I think in death it's so easy for us to ask questions. We wonder what we could have done different, what could have been. We try to make sense of the void left. And with the deaths of both Lake and Miss Dorothy this week, the questions will likely be many and the answers few.
What I think we should focus on, though, is what they left behind. Legacies of compassion, involvement and conviction. Our community will mourn the losses, but Starkville is a better place because of them. So many lives were touched and I count myself fortunate to have at least been on the periphery to witness and document their greatness.
Couldn't we all be that lucky? To go out knowing we did as much as we could to leave the world a better place than we found it? I'm not there yet, but using their examples, I certainly hope to be one day.
I encourage those reading this to not forget either of these women and to find ways to honor their memories by embodying the traits that made Lake and Miss Dorothy special — engagement, activism and community-mindedness.
What deserves note, though, is that both women were brave and unwavering.
While the two stories are vastly different, the bravery shown by Lake in her willingness to fly a plane or take the stage in a pageant and the courage shown by Miss Dorothy to regularly attend public meetings in a wheelchair after her leg was amputated, speaks to the character of the two figures we lost this week.
Lake and Miss Dorothy weren't meek and couldn't afford to be if they wanted to make it to the place in the community they both occupied. And in an age where so much of our engagement is through digital mediums, both of these women were out front in their communities and it will be impossible for anybody to take their places.
That's what I fear we're losing — a willingness to meet people face to face and engage them like a flesh and blood human being.
While Miss Dorothy came from a generation that still communicated the old fashioned way on her wall phone, Lake was impressive for the fact that she was so engaged and active compared to other distracted kids her age. Even when I look at myself when I was 18, I was cutting class and getting in trouble at home for smoking cigarettes — Lake was flying planes, reading to kids and volunteering in the community to make it a better place.
What a life!
Her parents and family deserve the credit and I think I can speak on behalf of the community at large when I say thank you to them for raising such a wonderful young woman who did so much for Starkville and those around her. The world is a better place because you brought Lake into it.
I just hope her example of showing civic responsibility is not lost on the kids who come behind her.
People like Lake — and Miss Dorothy — seem to be fewer and fewer these days.
Ryan Phillips is the executive editor of the Starkville Daily News, the (West Point) Daily Times Leader and Town & Gown magazine. The views expressed in this opinion column are his and do not necessarily reflect the views and opinions of any of the aforementioned publications or their staffs.