It was bitter cold and rainy that Saturday — the first day in a ground search for an Alabama man who was missing two weeks before his body was found a couple days before last Thanksgiving.
Creeks were high in the area where Cory Baughn's phone had last pinged off a cell tower and I tried best I could to help the family and other volunteers by checking in every flooded dirt road culvert and walking every deer path I could find between Artesia and Mayhew.
Click here to subscribe to the Starkville Daily News.
But the small bit of ground I covered is nothing compared to the man-hours and effort put in by our emergency officials to get an answer for Cory's family, who are some of the kindest, most generous people you could meet.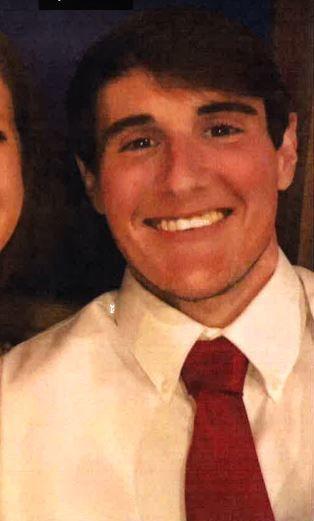 While the end result was a crushing one, it wasn't without eventually offering some small grain of hope.
Relationships were formed thanks to our caring and attentive police — namely John Michael Lay and Scott Lomax, who could be seen hugging the family and catching up with them on Saturday. It was a surreal moment compared to the last time I saw them together.
It was a cloudy, rainy day when they found Cory's body. In fact, it seemed like the weather stayed gloomy for the two weeks he was missing. Detective Lay and I both had just come from the scene of a deadly shooting as we rushed to the police station to meet Cory's sister and father.
But yesterday morning provided a stark contrast. The sky was clear, the air was peaceful and they laughed together in the sunshine with smiles on their faces, optimistic of the good that will inevitably come out of such a heartbreaking chapter in their lives.
Cory's family raised more than $5,000, as is reported in today's paper, that will go toward funding the city of Starkville's drone program.
I would be remiss to not give Lay and Lomax credit for establishing such a strong bond with Cory's family, which I think played a crucial role in getting us to a point where a drone program is now possible.
Drones were used in the search for Cory and I think we are only beginning to realize their potential when it comes to search and rescue operations.
Even in my limited experience with these kinds of incidents, the mere physical effort it saves is tremendous and ultimately frees up volunteers and officials to cover more ground elsewhere.
I know to the average observer this seems like a no-brainer — using drones in search and rescue. But when factoring in the cost, training and resources needed to effectively operate a drone program, the task then becomes Herculean in scale, despite the physical size of its parts and manpower needed.
In considering the possibilities, an effectively funded and supported drone program could jump-start a new facet for the department and surrounding agencies, capable of saving countless lives and expediting the search and rescue process by hours and maybe even days, at a time when each second is crucial.
And this initiative is something we already have the local infrastructure to promote with the current UAV research at Mississippi State University, which puts Starkville, Oktibbeha County and the university in a prime position to lead the way and innovate for the future of the region and the rest of Mississippi.
I think back to the search for Victoria Hudson near the Cedarbluff community in Clay County in the summer of 2018.
And my goodness, it was hot.
The search lasted nearly three grueling days before she was found alive, surviving by seeking shelter in a deer stand and drinking water out of ditches.
Along that TVA line, in waist-high, snake-infested weeds in the dead heat of summer, different agencies and civilian volunteers came out en masse to risk life and limb to aid in the search effort, which also included planes and helicopters.
We were lucky that Victoria, like the Cody Gray case in 2004, was found alive. But had the area possessed a dedicated drone program to immediately deploy aerial support without having to break the bank on resources and manpower, then the entire process becomes streamlined while the possibility of a successful conclusion becomes that much higher. Everybody wins.
I ask that those in the community keep an open mind and express their vocal support to their elected officials for this effort because the next person to benefit from an extra set of eyes in the sky could be any of us.
After all of the hurt in the long, painful process that led the Baughn family and our community to this point, if even one life is saved or a family brought answers through this funding, then Cory will have not died in vain.
Ryan Phillips is the executive editor of the Starkville Daily News and the Daily Times Leader. The views expressed in this column are his and do not necessarily reflect the views and opinions of the aforementioned products or their staffs.