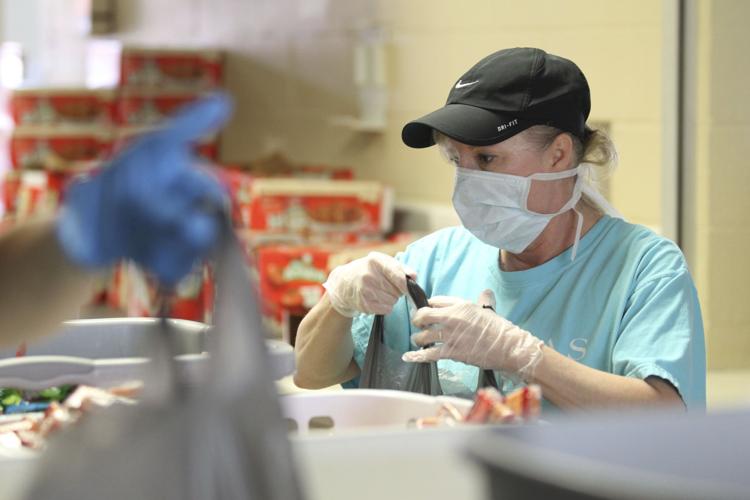 New cases of the novel coronavirus (COVID-19) are still being reported in the Golden Triangle, with Oktibbeha County confirming its first two cases of the virus on Sunday morning.
OCH Regional Medical Center confirmed to the Starkville Daily News that it has no patients at its hospital with confirmed cases. One case was from an urgent care clinic, while another positive case has been confirmed by MSDH, but the patient is not being treated at OCH.
OCH says it has tested patients from several surrounding counties, with many patients coming from Webster and Clay counties. While it was initially believed that Webster County's first confirmed case was diagnosed after being tested at the OCH drive-through clinic, the hospital says it is still working to confirm that instance.
The latest data from the Mississippi State Department of Health comes from Saturday, March 21 shows the statewide total at 207 and one death. As of the publication of this article, 1,321 people have been tested statewide.
Among counties in the SDN coverage area, Winston County and Chickasaw also both reported new cases Sunday morning.
Click to view a full breakdown from MSDH.
On Saturday, Lowndes and Clay counties both reported their first cases, with Lowndes confirming four.
At 20 cases, Hinds County has the most confirmed instances of the virus among Mississippi counties.
Oktibbeha County officials on Saturday said the Board of Supervisors would begin to consider limiting public gatherings to 10 people or less in an effort to combat the spread of the virus, but said that action may not come until the board's next meeting later this month.
The city of Starkville passed a similar measure on Friday, limiting public gatherings at most businesses, organizations and places of worship in the city.
According to data provided by MSDH, 66% of the cases through March 20 were female patients. Of the cases reported in Mississippi, 67% did not require hospitalization.
This is a developing story. For more, follow the Starkville Daily News.