Police have charged a third suspect after a man and woman were accused of working together to steal more than $1,000 worth of cigarettes from a local convenience store last month.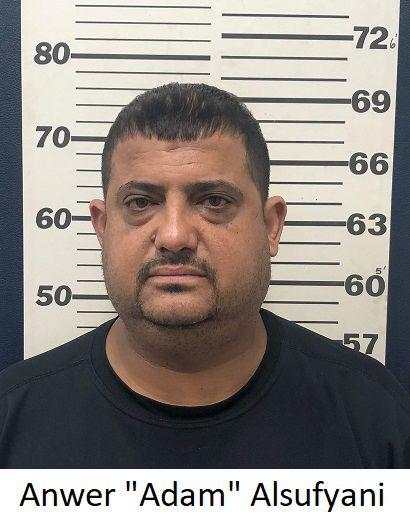 The Starkville Police Department said in a press release that 46-year-old Anwer "Adam" Alsufyani, of Starkville, was charged with receiving stolen property.
Alsufyani turned himself in on the felony warrant Wednesday.
He was later released after bond was set at $5,000.
Alsufyani is accused of purchasing cigarettes stolen through an alleged plot by 39-year-old Jessie Carpenter and 32-year-old Falon Prater.
The pair were arrested in late May after police say they worked together to steal $1,200 worth of cigarettes from a storage room at the Sprint Mart located in the 600 block of South Jackson Street.
The Starkville Daily News previously reported that Carpenter is believed to have taken the stolen cigarettes to Westside Market on Westside Drive and sold them to the business.
It is unclear at this time how Alsufyani is connected to or employed by the store.
Bond for both Carpenter and Prater was also set at $5,000 each.