Police say a Starkville man and Mississippi State University custodial staff member is in custody facing an aggravated assault charge after stabbing a coworker at the Colvard Student Union on the MSU campus Friday.
MSU Chief Communications Officer Sid Salter announced Saturday night that the suspect — 28-year-old Jessie Michael Mcgee, Jr. — turned himself in early Saturday evening.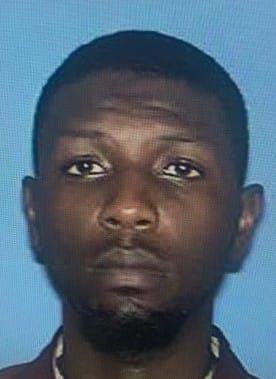 Salter also identified the victim as 31-year-old Morgan Hill, of Starkville. He explained the arrest and identification of the victim represents the extent of information MSU can disclose to the public at this time.
MSUPD initially responded to a report of a stabbing in the Colvard Student Union Friday afternoon at approximately 4:48 p.m.
The Starkville Daily News reported on Friday that one victim was stabbed in the abdomen and transported to OCH Regional Medical Center.
OCH Director of Emergency Services Michael Hunt confirmed Hill was being treated for apparently non-life threatening injuries and Salter confirmed the victim was transferred in stable condition to North Mississippi Medical Center in Tupelo.
The SDN also reported the victim and the alleged assailant were custodial employees at the Student Union.
Salter said the stabbing was the result of an "isolated workplace incident" that escalated to violence.
"At no time was anyone else on campus or at the Union in any danger," Salter said on Friday.
Shortly after the victim was transported off campus, MSUPD shut down the Union to perform an investigation and it reopened Saturday morning.
MSU President Mark Keenum issued a statement late Friday praising the professional manner in which the university's police department and the Division of Student Affairs handled the situation.
"Workplace violence is not something we've often encountered on our campus, but it's a daily reality in the private sector and in public institutions and that's why we anticipate such events and train our faculty, staff and students to effectively cope with matters like this is they arise," Keenum said.