The city of Starkville saw its sales tax revenue suffer a double-digit decline for March and local officials don't see the trends improving soon, at least on paper.
According to the latest numbers released for March by the Mississippi Department of Revenue, Starkville reported collecting $581,220.19 in April for the previous month, marking a decline of roughly 11%.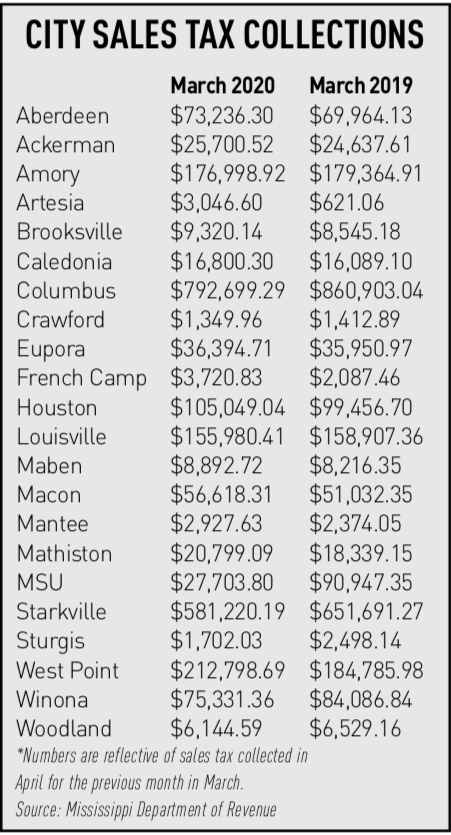 For more from Monday's meeting, read our edition from Tuesday, May 19 or click here to subscribe to our E-Edition.