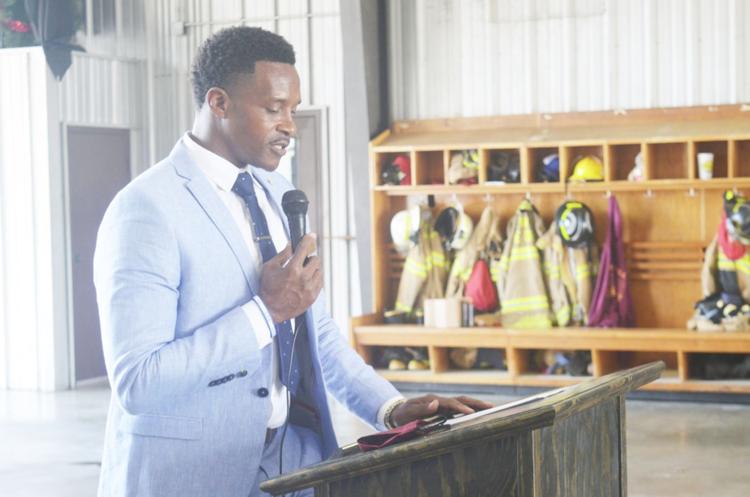 The Starkville Fire Department has officially joined the upper echelon of departments in the state of Mississippi.
On Monday, the department announced that the Mississippi State Rating Bureau had dropped the city's fire rating to a Class 3, placing it in the top handful of paid, full-time fire departments in the state. Fire departments are rated on a scale of one to 10, with one being the highest. Departments are evaluated annually based on their manpower, equipment, training and other factors.
Fire Chief Charles Yarbrough explained the significance of the news during a ceremony held at SFD Station 1 Monday afternoon.
"The members of the Starkville Fire Department truly live out their motto 'Service Above Self,'" Yarbrough said. "This improved rating validates the excellent service provided by the department and may have the added benefit to property owners of lowered insurance premiums."
Other Class 3 fire departments in Mississippi include those in Columbus, Jackson, Southaven and Biloxi. The Gulfport Fire Department is the state's sole Class 2.
"I said today I'll get back with the State Rating Bureau and find out what the next step they need to get us to a 2," Yarbrough said.
For more on this story, read our edition from Tuesday, July 7, or click here to subscribe to our E-edition.