With all public schools in Mississippi closed until April and testing and accountability off the table due to COVID-19, Mississippi school districts are entering uncharted territory.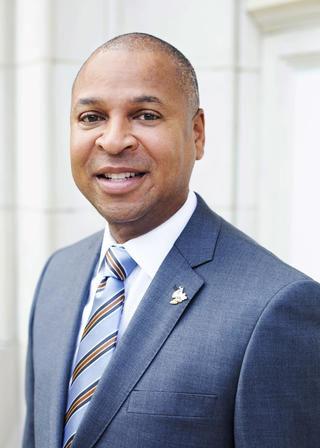 On Thursday, Gov. Tate Reeves announced he would sign an executive order closing all public schools until April 17 to slow the spread of the novel coronavirus (COVID-19). He also said he would relax state testing and accountability requirements, which was approved by a vote of the Mississippi State Board of Education later in the afternoon.
Starkville-Oktibbeha Consolidated School District Superintendent Eddie Peasant shared his thoughts on the measures.
"We know we're all dealing with uncharted territory right now, and we've been waiting to get some guidance from the state. They have more information on the state level toward the impact of this crisis, and also more insight on the national guidance," Peasant said. "We felt it was good to get some more consistent and direct guidance from the government on this, and it's allowing us to better organize and plan for the weeks."
Peasant said the measures, particularly the cancellation of accountability and testing would allow the district to better pace itself with its response. However, he said he wasn't surprised at cancellations.
"I feel like it's only fair to the school district and the students especially, and teachers, that this be waived right now, because they've worked hard all year to prepare for these assessments," Peasant said. "At the same time there are so may distractions now, that I feel that it's best that they suspend it and take one less thing off of our students' and teachers' plates, and they can focus on trying to stay safe and healthy, while also looking to adjust instruction and be able to get through this."
He said the district wanted to alleviate any academic gaps, and would make its teachers available to students for a two-hour time block, three days a week starting on March 30. However, no graded assignments will be given and teachers will not be required to teach lessons digitally. Availability will be through email, phone calls or video chat.
"We've been working all week, and then going into this upcoming week to prepare a rollout of lessons directed by the teachers and coming from the teachers and monitored by the teachers," Peasant said. "We're working to roll that out, but there are many things that we have to work through and consider, including the lack of access for some of our students and many homes within the county and also making sure to do the things to follow the law."
The district will also continue to deliver breakfast and lunch to its students along bus routes. Meals will also still be distributed from Sudduth Elementary School, Henderson Ward Stewart Elementary School and Starkville High School from 10:30 a.m. to 12:30 p.m. on weekdays. Children must be present to receive a meal.
"I can't say that we had any plans specific to something like this," Peasant said. "We have a crisis plan. We've put that in action as much as possible, and as much as it applies."
He also encouraged district employees to monitor both their mental and physical health through the time period.
"Although we're working five days a week, it's a different kind of work, and the work can be more emotionally draining," Peasant said. "It's my goal to make sure that everyone's being safe and careful, and protecting themselves in a way where they don't emotionally drain themselves and increase anxiety and stress among our staff."