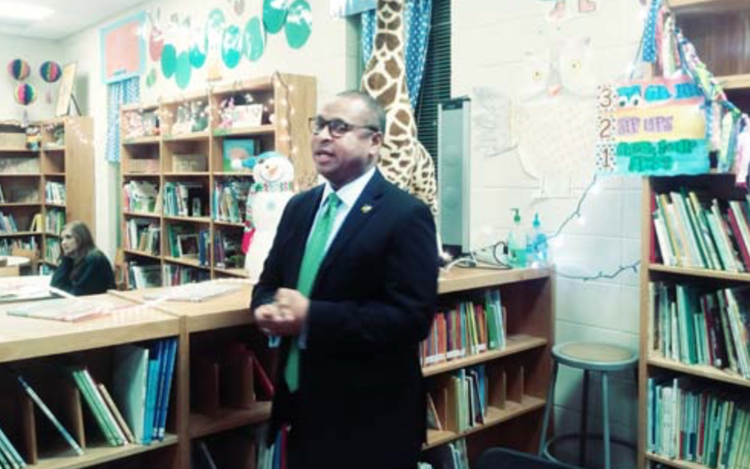 The Starkville-Oktibbeha Consolidated School District held its first of four Table Talks to allow district leadership to engage with parents, faculty and other community members on the district's current course.
The event was held in the library at Sudduth Elementary School, and drew several tables worth of attendees.
Superintendent Eddie Peasant asked the attendees to answer several questions regarding the current course the district is on, and things they would like to see stay the same or change.
Peasant emphasized the importance of the district being seen beyond its accountability score, which he said was a snapshot that didn't show the whole picture.
"I want to discuss everything beyond that," Peasant said. "The accountability model does measure college readiness, but we want our students to graduate life-ready, future-ready, ready for excellence beyond high school."
Peasant emphasized to the crowd that not every student was cut out for a four-year college degree, and the district was doing what it could to encourage students to take skilled trade paths if they desired.
Three more Table Talks remain this month including Jan. 16 at West Elementary School, Jan. 21 at Armstrong Middle School and Jan. 30 at Starkville High School.
For more on this story, read Monday's Starkville Daily News.