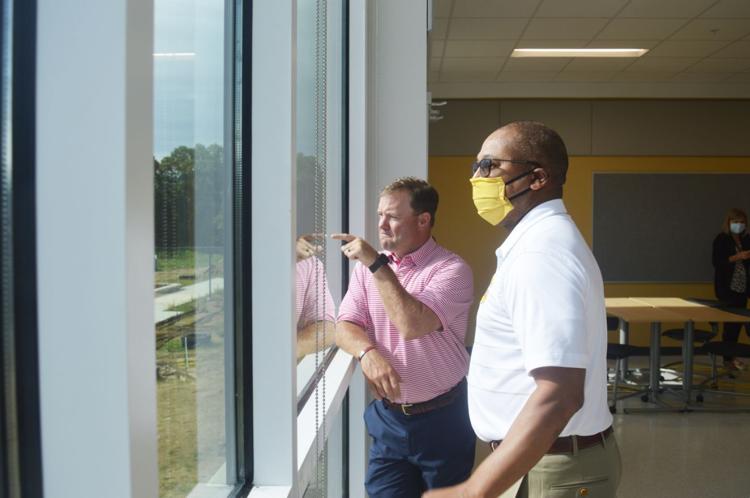 As the Partnership School nears completion, members of the Starkville-Oktibbeha Consolidated School District Board of Trustees received a tour of the new facility.
The school will house the district's sixth and seventh graders, and will serve as a lab and resource for the Mississippi State University College of Education. Ground was broken on the school in May 2017, with the project being delayed several times due to weather, issues with construction and most recently, COVID-19.
A ribbon cutting is scheduled for early August, and students are slated to attend the school this fall, if the novel coronavirus pandemic allows for in-person classes.
The school is located on the MSU campus across from North Farm, and is funded by the district, MSU and the state of Mississippi. The total cost of the school is over $32 million.
"It has been a major part of my tenure and responsibility over these first three years," said Superintendent Eddie Peasant. "It's really exciting to get to come to this point, seeing it actually become a reality for our school district and our community and especially for our students."
For more on this story, read the Thursday, June 25 edition of the SDN or click here to subscribe to our E-Edition.