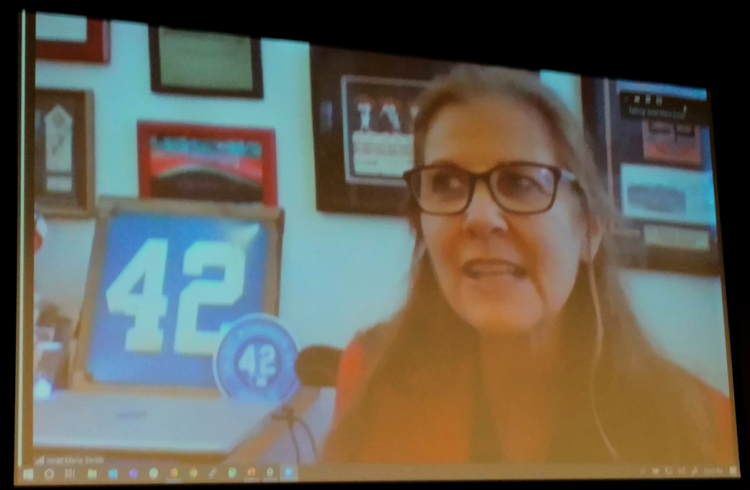 Before the first pitch can fly toward home plate, every major league baseball team needs a place to play. On Monday, Starkville rotarians were treated to an inside look at the work that goes into designing a baseball stadium.
Janet Marie Smith, a graduate of Mississippi State University, is renown for her work renovating baseball stadiums, such as Baltimore Orioles' Camden Yards and Fenway Park, home of the Red Sox. Joining Starkville Rotary Club's weekly meeting Monday, Smith shared her approach toward blending existing elements in the stadium with modern amenities to create the ultimate fan experience.
When she first started planning renovations to Camden Yard, some 30 years ago, Smith said she was frequently asked how she knew her ideas would work.
"I was often asked, when I would go to meetings like this one, how did we know it was going to stand the test of time," she said. "The answer is you don't.  You really can't see into the future. You don't know. All you can do is the best you can do for that moment and hope you build in enough flexibility and elasticity that he building can survive changes in human behavior and the business decisions that support these parks."
One of the first things she learned, Smith said, was let baseball be baseball.
For more on this story read our print edition from Tuesday, July 28, or click here to subscribe to the e-edition.