Oktibbeha County Fire Coordinator Kirk Rosenhan confirmed Monday he submitted a signed letter to the county Board of Supervisors asking to not be reappointed when his current appointment expires at the end of the month.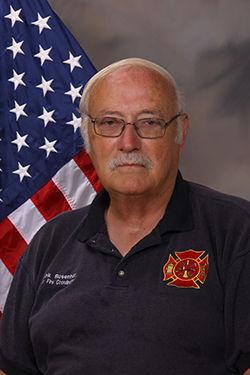 Rosenhan has worked as fire coordinator in Oktibbeha County for over 30 years. He said he was unsure how the process of finding a successor would play out but trusted county supervisors to appoint a qualified candidate.
While technically an appointed position, Rosenhan has worked as fire coordinator as a contractor rather than a full or part-time employee.
After his appointment ends on Jan. 6, 2020, Supervisors will have 30 days to find a successor, though members of the Board suggested during Monday's meeting they would request that Rosenhan stay on until the position could be reviewed and a suitable successor found.
District 3 Supervisor Marvell Howard said appointing someone new might be an opportunity to expand the current position to full or part-time by incorporating fire training officer duties into the role.
"It might be the perfect time to review this position," Howard said.
Currently, the responsibilities of the fire coordinator are determined by the state's insurance department.
Howard also addressed rumors Monday of county fire chiefs interviewing potential replacements for Rosenhan, a responsibility solely belonging to members of the Board.
"We need to handle this position like we've handled every other position, and that's put out applications, set up interview dates and go through the same processes that we do with all other positions," Howard said.