An Ackerman woman is accused of hitting her ex-boyfriend in the nose with a bottle before turning her anger toward the Starkville Police officer trying to arrest her.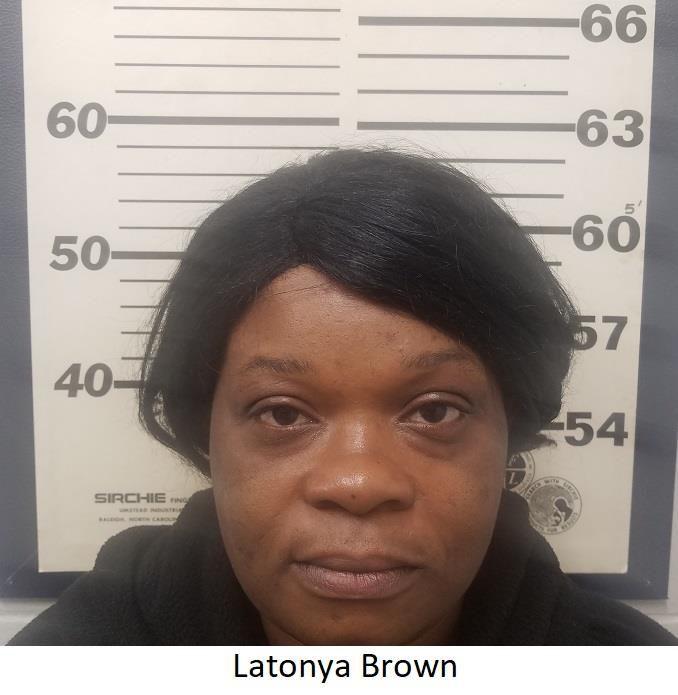 On Saturday, officers with the Starkville Police Department responded to a report of an assault at Rolling Hills apartments in the 100 block of Garrard Road East. 
Once at the apartment complex, officers tried to arrest 31-year-old Latonya Kashun Brown, who police believe hit her ex-boyfriend in the nose a bottle, causing him to bleed, according to the complaint filed by police following the arrest. 
The complaint also says Brown and the man she is accused of assaulting had been in a dating relationship prior to the incident but were not in a relationship at the time of the altercation, nor were they living together. 
The ex-boyfriend was also charged with domestic violence - simple assault, which is a misdemeanor. 
But following the fight, Brown also caught another charge for allegedly striking the arresting officer in the head, causing his sunglasses to be knocked to the ground and broken while he was arresting her for the domestic violence charge. 
After hitting the arresting officer, Brown was then charged with simple assault on a policeman in the line of duty, which is a felony, in addition to the domestic violence - simple assault charge.