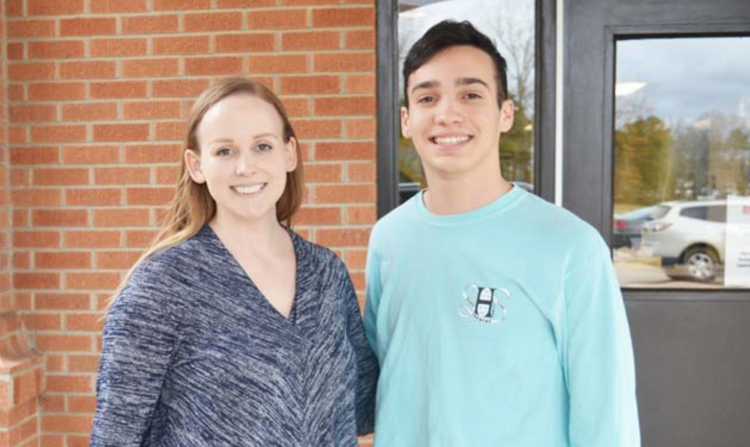 After being announced as Starkville High School's Student-Teacher Achievement Recognition (STAR) Student for his 34 ACT score, senior Grant Peterson made the unconventional move of selecting an elective teacher as his STAR Teacher.
Peterson was named the STAR Student for SHS for having the highest ACT score in the school. The Mississippi Economic Council Kelly Gene Cook, Sr. Foundation gives the award to students across the state.
The students then select a teacher from their school as their STAR teacher. On April 23, Peterson and Starkville High School Theatre teacher Trisha Pate will attend the STAR 2020 Education Celebration in Jackson, where they will be recognized along with other STAR students and teachers.
Those with the highest scores statewide will be named ALL-STAR Students and receive scholarship funds.
"I put a lot of work into my studies, so it's finally good to see that pay off," Peterson said.
He said he attained his 34 on his third attempt at the ACT, but took the test one more time in an attempt to raise his math score.
He discussed his relationship with Pate over the years, saying he actually met her before he was at SHS when she was teaching theatre in the Mississippi State University Summer Scholars program.
"She's a theatre teacher, which is really different from what I'm sure everyone else will choose, which will probably be a core subject teacher," Peterson said. "I feel like Ms. Pate, even though she's not a teacher that may have helped me specifically with the ACT, or with my studies, she's helped me reach into myself and get in touch with myself through the arts, so she's helped me on a more personal level."
For more on this story, read our edition from Friday, Feb. 14 or subscribe to our E-Edition.