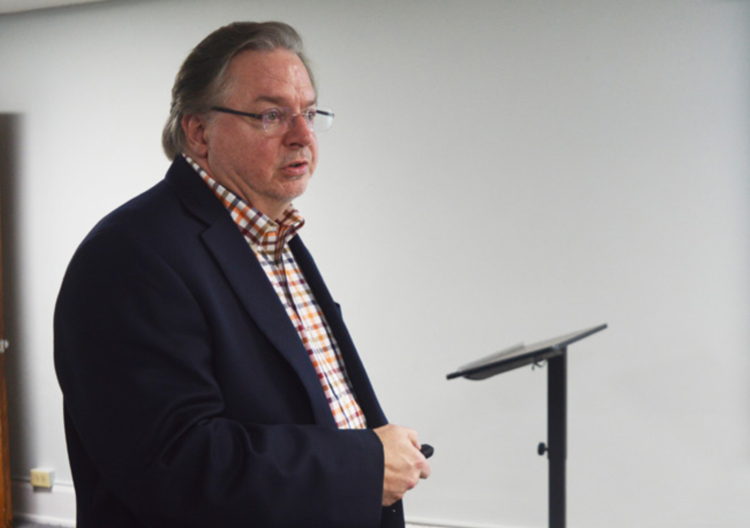 Steps were taken toward the completion of the Partnership School Tuesday night at the Starkville-Oktibbeha Consolidated Board of Trustees meeting.
The board also unanimously voted to change the name of Armstrong Middle School to Armstrong Junior High School effective with the 2020-2021 school year.
Armstrong will house eighth and ninth graders, while sixth and seventh graders will attend the Partnership School. Starkville High School will serve 10th through 12th grades. The board also heard an update on the school's construction from JH&H Principal Architect Bruce Wood.
Wood told the board the bulk of construction on the school would be complete by Feb. 16. However, other fittings, including those under the Blue Cross and Blue Shield Wellness Grant will take an additional 60 days, putting the completion date in April. The school will be ready to take on students by the beginning of next school year.
"Pavement, for the most part, is down," Wood said. "That will keep everything cleaner, and they were able to get that in last Thursday."
He further discussed the timeframe.
"That gets us to April 19 for substantial completion on the site and the building, but we anticipate the interior of the building will be substantially complete by the end of March," Wood said. "We've also had conversations about the AV and those contracts, and kind of getting them going so everything will be up and running as soon as possible."
Superintendent Eddie Peasant said he hoped the rising seventh graders at Armstrong would have an opportunity to have a few days of school at the Partnership School before the school year ends.
"We could potentially still do that, busing them over to have school in the building for one or two days before the end of the school year just to, you know, try everything out and make sure everything's working, give them an opportunity to become acclimated to the building," Peasant said.
He said the timeframe was tighter, but he still wanted to give the students and teachers some time at the school to become acclimated.
"I still feel confident," Peasant said.
For more on this story, read Thursday's Starkville Daily News.