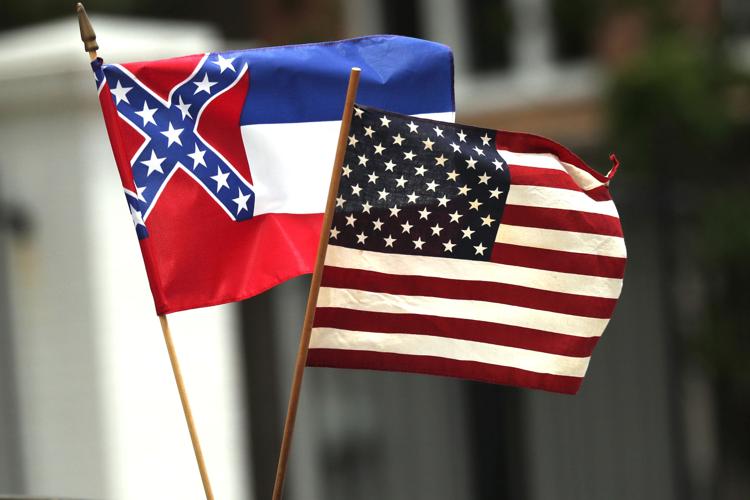 The heated debate over changing the Mississippi state flag saw numerous heavy-hitters in the business sector speak out in support of a change, including those in Starkville.
The Greater Starkville Development Partnership Board of Directors voted on Wednesday to pass and adopt a resolution reaffirming its request for state legislators to change the flag from its current design, along with authorizing the process of adopting a new flag.
The resolution was sent to legislative leadership and Republican Gov. Tate Reeves.
"As an economic and community development organization, the Partnership understands what a hindrance our current state flag is to private investment and job creation," President and CEO Mike Tagert told the Starkville Daily News on Wednesday. "First and foremost, the flag should be changed for moral reasons and to be inclusive of all Mississippians."
The board in September 2015 adopted a similar resolution, but the push to remove the Confederate battle flag of the Army of Northern Virginia from the state flag failed to gain the necessary traction.
The resolution also points out that the city of Starkville and Mississippi State University have both stopped flying the state flag, as it is viewed as detrimental to economic and community development.
For more on this story, read our edition from Thursday, June 25 or click here to subscribe to our E-Edition.