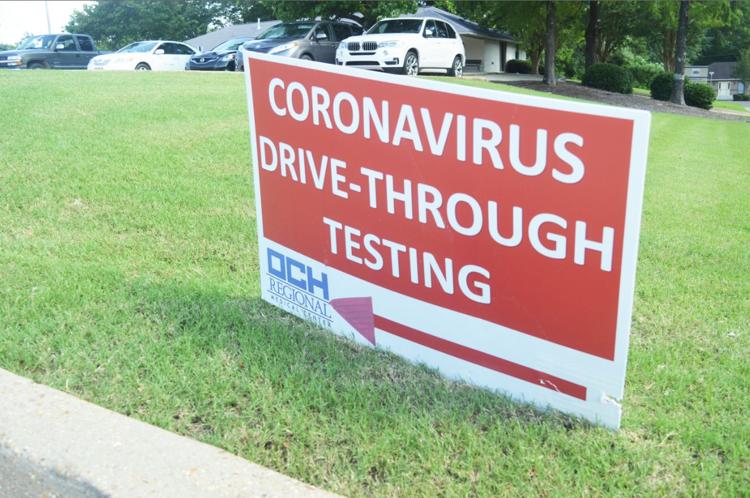 Drive-through COVID-19 testing will continue at the OCH Regional Medical Center Huxford Clinic, although more emphasis will be placed on conserving test kits for those who truly need them.
Local pulmonologist Dr. Cameron Huxford said his clinic would continue offering the tests starting today. However, he said with the increased number of people being tested and of novel coronavirus cases, test kits were becoming a little harder to keep on hand.
The hospital previously put out a statement on its social media channels stating that drive-through testing at the clinic would end Monday dueto a shortage of supplies.
"We've been involved with this from the beginning," Huxford said. "We had a little hiccup today with the supply issue. Our drive-through clinic will be back open tomorrow, and we will be here as long as it takes."
OCH Quality and Infection Control Manager Savannah Brown further explained the shortage. She said the situation was not unique to OCH.
"Because (Huxford) wants to provide a quick turnaround time with his lab, he utilizes a reference lab that has about a one-day turnaround time,which we think is wonderful," Brown said. "But to be able to use that lab, we do have to utilize a testing collection device that we are rationed on, and there's been a significant uptick in testing in the last couple of weeks, which everyone has seen with the increase in positive numbers as well as tests."
She said the hospital's supply of testing collection devices was down, but emphasized that there were still kits on hand. She said most of the issues had arisen from a combination of supply chain difficulties and the increased number of tests, not all of which are medically necessary.
For more on this story, read our print edition from Tuesday, July 14, or click here to subscribe to our E-edition.