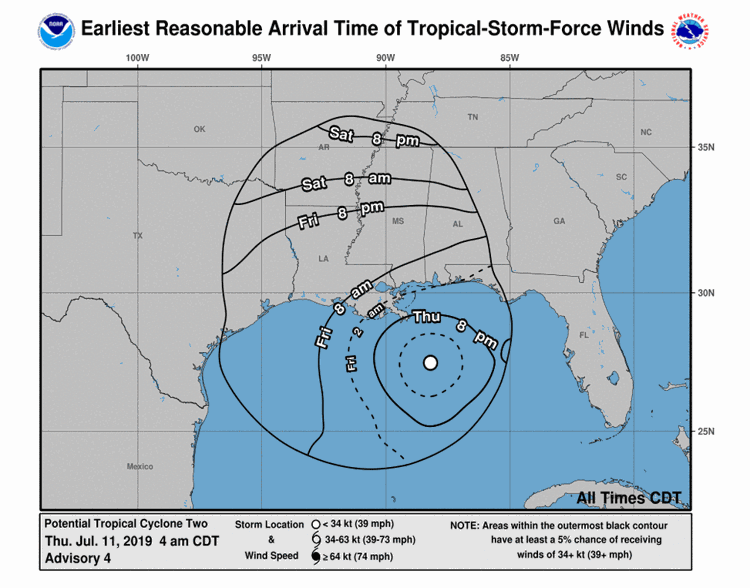 Alan Campbell, weather forecaster at the National Weather Service in Jackson, said the tropical system that could develop into a potential hurricane is continuing on its projected path westward toward Louisiana and Texas, but will impact Mississippi over the weekend.
"Right now, the data and primary models are looking consistent, showing the storm keeping up west," Campbell said. "If the track is further west, the implications will lessen as fast as the extent of hazardous weather."
Despite the disorganized nature of the wave at the moment, Campbell said the storm is expected to continue west and make landfall Saturday morning as a hurricane near the south of Lake Charles, Louisiana.
Chances for heavy rain in the Golden Triangle increase on Friday and Saturday, and Campbell said there is a possibility of isolated, severe storms.
"In our region, we can expect an increase of showers across the state, especially with the shear amount of moisture across the areas," Campbell said. "Specifically, in the Golden Triangle, we could see sustained winds of around 15 mph with 20 to 25 mph gusts mixed in."
For more on the tropical system as it approaches the Golden Triangle, follow the Starkville Daily News for updates.