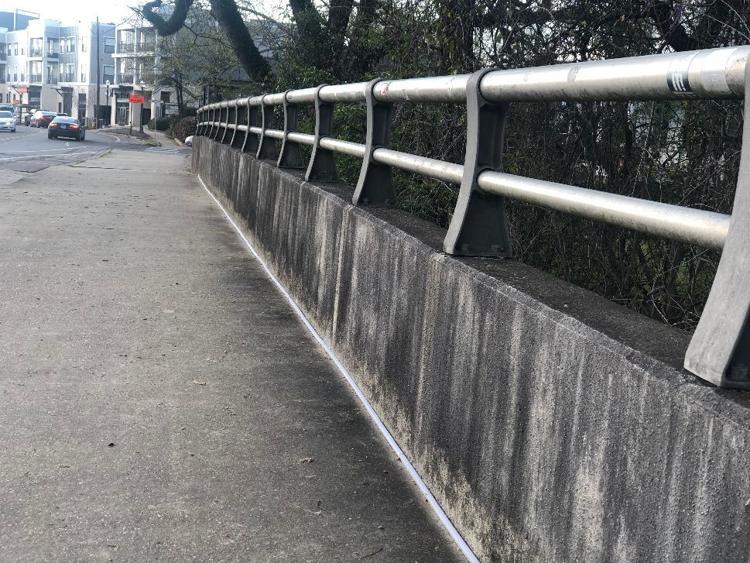 Starkville-based startup Glo recently developed an addition to the city that will make pedestrians feel safer walking on University Drive. 
Glo CEO Hagan Walker pitched the idea to Starkville Mayor Lynn Spruill to create a unique source of light in that area. 
"She kind of challenged back with me and told me that's a great idea. If I have the cool idea to make it happen," he said. 
Walker said Spruill left the ball in his court and now a lighting strip has been installed that goes the full length of the bridge. 
It's currently one of the mayor's favorite new additions to Starkville - one that she believes will make the city special. 
Spruill expressed great appreciation to Starkville Utilities and the Starkville Street Department for assisting in the installation. 
Sensors are on the lighting strips so when pedestrians go by, it lights up doing different effects and then turns to white light. 
"It's something really simple but it's been fun to watch. I've seen several people walk over the bridge now and don't expect anything to happen and then they walk past the sensor and this fun light show kind of starts up," Walker said. 
As a student at Mississippi State University, he noticed the area could use some lighting. 
"About two years ago when I was a student I remember it was really dark around that area and I even remember I think a girl got mugged there," Walker said. 
It took him quite a while to get everything figured out, but the lights were installed on the bridge between Stromboli's and the Starkville Fire Department's Station One on Monday. 
"To me, it's sort of a way to connect the Cotton District and the university to the downtown just that kind of flow. You've got Midtown and lots of things that are starting to happen there so I just think this is a really fun way for it all to be tied together," Spruill said. 
A mural is also possible for the bridge, but for now Walker wants the lights to provide a feeling of safety and something fun to contribute to the DNA of Starkville. 
"It's cool to see the smiles on people's faces and I think it makes people feel more safe," he said.