The Mississippi State University Police Department says the Bully statue in the Junction was recently damaged by smoke effects that they believe were used during a photo session.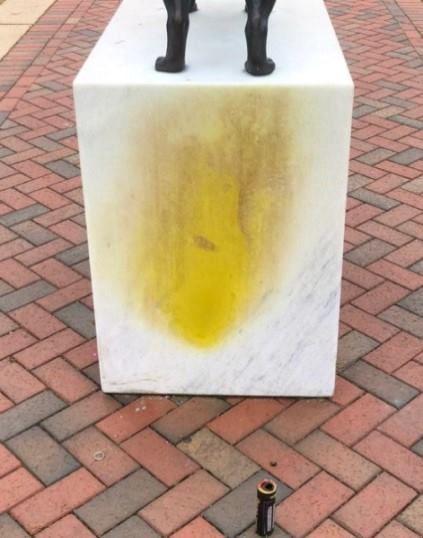 MSU Police Chief Vance Rice said the department has videos from when the damage occurred on Wednesday afternoon.
The department posted a photo on social media showing a large yellow stain on the base of the statue.
"I'm not looking to embarrass and shame them, but just to get restitution and for them to do the right thing," Rice said.
For more on the incident, read Friday's Starkville Daily News