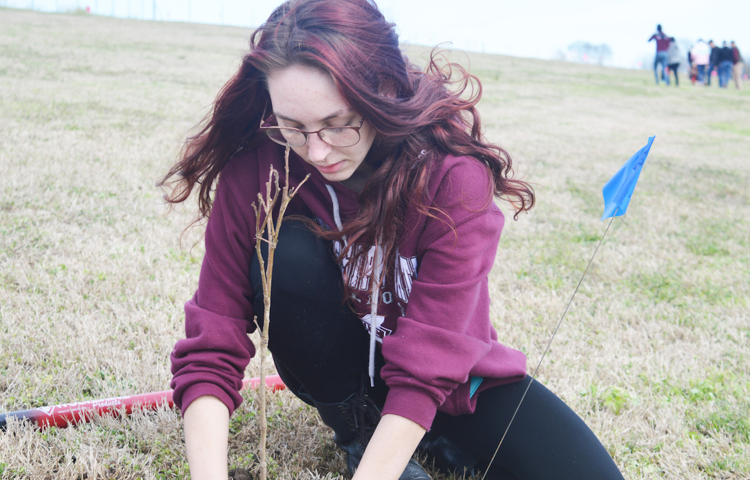 Forestry students at Mississippi State University acknowledged Arbor Day by planting trees along Hail State Boulevard on the MSU campus Friday.
The celebration brought together several faculty and students from forestry and other MSU programs to plant trees on campus. Mississippi's Arbor Day is the second Friday in February based on the best time to plant trees in the region. This year, the college celebrated it a week in advance due to scheduling conflicts. Participants planted several pine and oak trees on both sides of Hail State Boulevard just north of the H.H. Leveck Animal Research Center, also known as South Farm.
For more on this story, read Saturday's Starkville Daily News or click here to subscribe to our E-Edition.