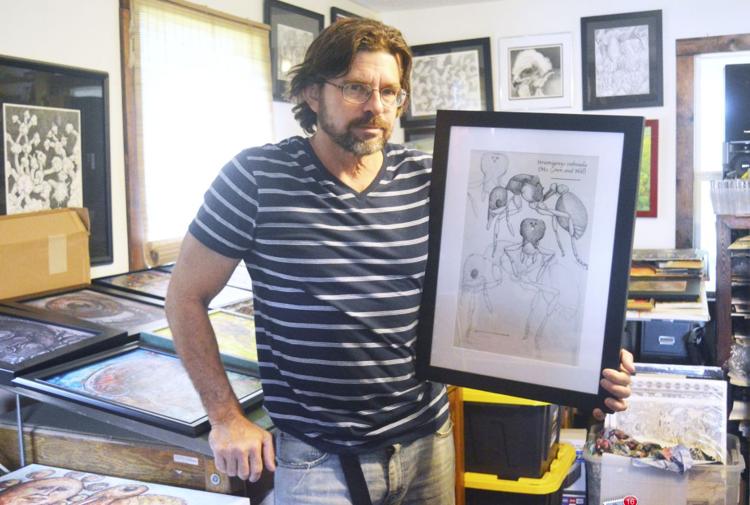 Joe MacGown's path to becoming a researcher and illustrator for the Mississippi Entomological Museum at Mississippi State University was inevitable, if not unorthodox.
Now, with more than 33 years at the museum, MacGown is retiring to focus more on his career as a visual artist. Born in Maine, MacGown moved to Starkville at the age of 10 with his father completing an entomology PhD at MSU. Interested in art from an early age, MacGown attended art school for a year before returning to Starkville to join the museum as a scientific illustrator.
As he spent more time with the museum, MacGown became involved in its research including the discovery of several species of ants and other insects in Mississippi and beyond.
"He was in the same department, and I used to go up there as a kid and teenager in junior high and high school," MacGown said. "I'd do drawings for grad students. Sometimes I'd use some of the equipment. I learned how to take photographs and micrographs early on. I'd kind of been hanging around off and on up there for a long time."
He said his own path to entomology was somewhat accidental.
"I'm atypical," MacGown said. "I went to art school for a year. I did not get a degree and I did something else for a while, then I got hired part time as a scientific illustrator. I really liked it there, so I kind of trained myself to be an entomologist."
For more on this story, read our edition from Thursday, July 2, or click here to subscribe to our E-Edition.