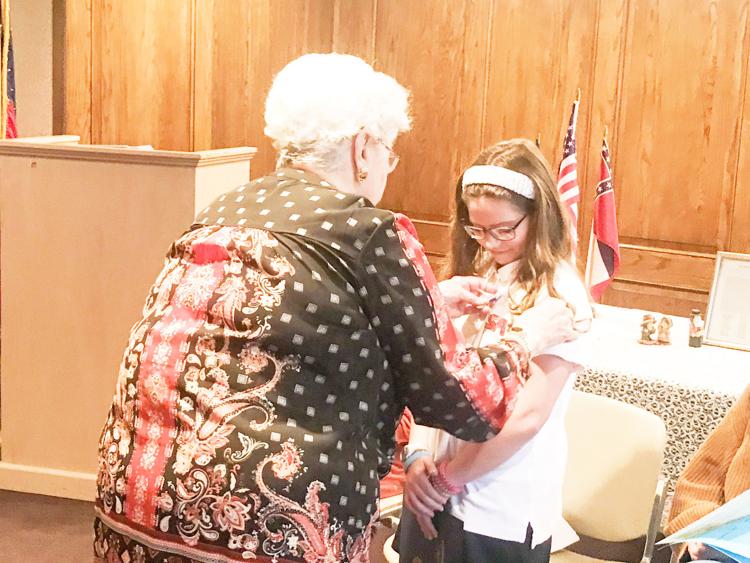 At the Daughters of the American Revolution's February meeting, five local students were honored with awards for their academic merits.
Of the five, two Starkville Academy students won the DAR American History Essay Contest, competing against 93 other Oktibbeha County students ranging from 5th to 12th grade.
With the parents and family in attendance, fifth grader Chesney Rigdon and sixth grader Bronwynne Barrett read their essay's aloud at the meeting and received a certificate, pin and monetary award.
Barrett not only won the local chapter award but placed in the state competition and will be honored at the Mississippi annual DAR Convention.
Alongside the DAR American History Essay Contest winners, three high school seniors received the Good Citizen award, an honor given by recommendation and based on leadership and other important values.
Taylor Rupp from Starkville High School, Katherine Taylor from Starkville Academy and Alisha Carino from Starkville Christian School all attended the meeting and received their awards, as well as commendations from the principals and teachers.
Rupp and Carino also opted to participate in an essay contest offered to Good Citizen award winners. Given two hours, the students wrote a proctored essay where they discussed the role of their generation in preserving political and social freedoms.
For more on this story, read Sunday's Starkville Daily News or click here to subscribe to our E-Edition.