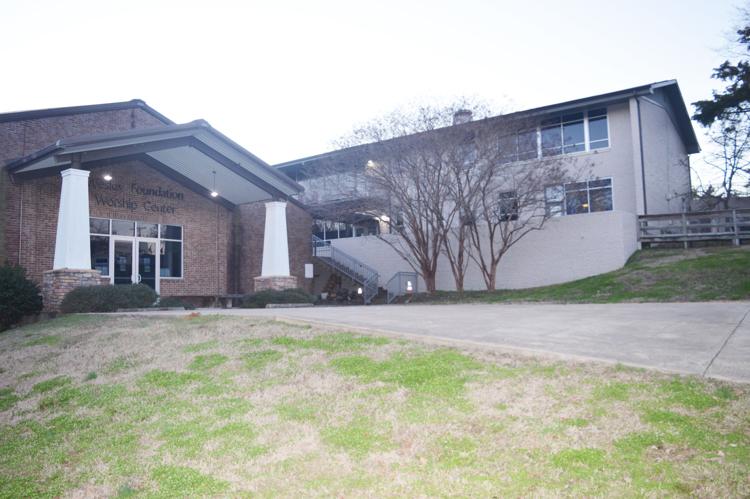 On Jan. 3, a group of 16 senior United Methodist clergy from around the world brought forth a proposal to preserve the United Methodist Church, while allowing more conservative churches within the body to form a new denomination.
The proposal stems from a vote made at a special called General Conference meeting in St. Louis in February 2019, where a plan for more LGBTQ inclusion in the church failed by a narrow margin.
If passed, the 2019 measure would have changed rules barring same-sex weddings and LGBTQ clergy within the United Methodist Church. A document called the "Traditional Plan" was passed, keeping the rules as they are, versus the "One-Church Plan", which would have allowed individual churches to make their own decisions on LGBTQ issues. The "Traditional Plan" officially went into effect Jan. 1. Among other items, the Jan.3 proposal would provide $25 million over four years to help a traditional Methodist church get up and running and provide $39 million over eight years to strengthen ministries in minority groups.
The Starkville Daily News discussed the Jan. 3 proposal titled "The Protocol of Reconciliation and Grace Through Separation" with local United Methodist clergy to see what effect such a measure could have on local United Methodist institutions and the Methodist community in Mississippi.
"There is a group of United Methodists that have drafted a protocol," said Sarah Jo Adams-Wilson, pastor of Longview United Methodist Church and Adaton United Methodist Church in Oktibbeha County. "The group contains some bishops and clergy, and there are people who hold a diversity of positions on sexuality, and they have been meeting for some months, and what they have publicized is kind of the fruit of their deliberations."
Adams-Wilson emphasized that the measure still has to be formally drafted and go before the General Conference held May 5-15 in Minneapolis before any part of the proposal became official.
"Nothing can formally happen until this summer, so there's not been any formal split and the United Methodist Church has not officially proposed any sort of split, but a group of people in the United Methodist Church have suggested a possible version of a possible split."
Mississippi State University Wesley Foundation Director Hugh Griffith also said it would be in the General Conference's hands to determine the future of the proposal and the denomination.
"It's really important to understand that our General Conference, which meets in May, 2020, is the decision-making body of the UMC," Griffith said. "It will be up to the General Conference to determine whether or not to adopt the Protocol for Separation or to consider other proposals."
He said if the protocol were to pass, UMC-affiliated churches in Mississippi would automatically go in the direction decided by the Mississippi Annual Conference, the denomination's highest authority in the state.
For more on this story, read Thursday's Starkville Daily News.