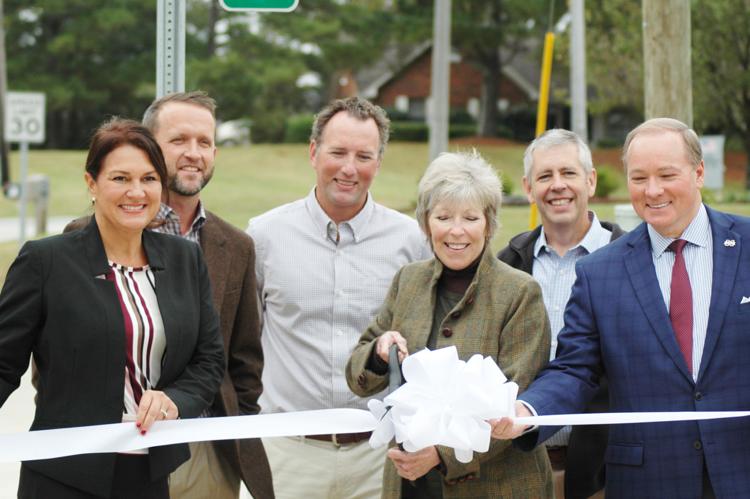 A ribbon cutting ceremony commemorating the Locksley Way project completed earlier this year was jointly held Tuesday by city, county and university officials.
The project added the state of Mississippi's first two lane bike track. It was also the first joint project undertaken by the city of Starkville, Oktibbeha County and Mississippi State University where the county took the lead on a TAP grant project.
Supervisor Bricklee Miller of District 4 pitched the project as one of her first acts after being elected to the Oktibbeha County Board of Supervisors four years ago.
Miller said fostering cooperation between the city and county was vital for the continued success of both and she was glad to have been able to start her term as a supervisor.
"It just led the way when we started the term that way, with us working together," Miller said. "Working together is the way to make our community a better place to live."
For more on this story, read Wednesday's Starkville Daily News.