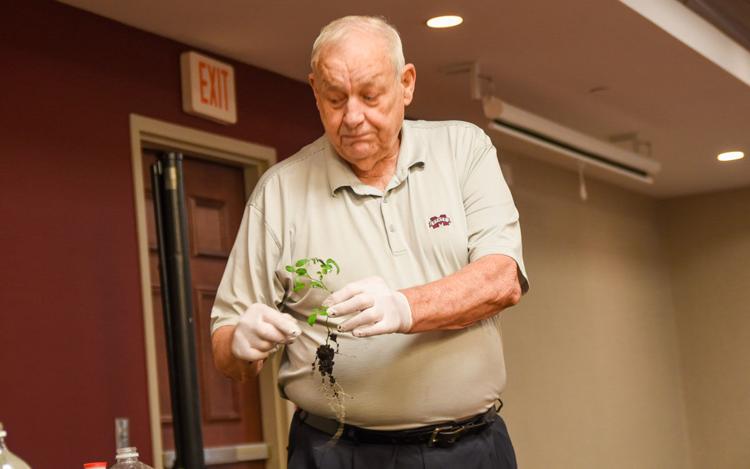 Starkville Kiwanis Club heard from one of their own Tuesday during the club's weekly luncheon. Charles Weatherly, who is the last active charter member of the Starkville Club, gave members a demonstration on how to care for and propagate roses from cuttings.
During his presentation, Weatherly demonstrated the cutting, prepping and potting process using cuttings he brought with him. He also showed Kiwanis members some young cuttings ready for replanting and a few cuttings in the process of developing roots.
Weatherly said there are plenty of different ways to propagate rose cuttings. The important thing, he said, is it isn't hard to do and doesn't take a lot of know how to take a cutting and turn it into a brand new rose bush.