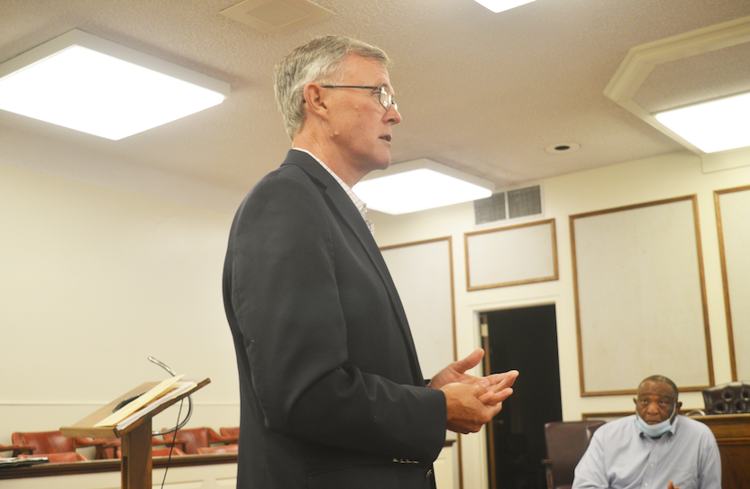 After voting to join the Tombigbee River Valley Water Management District in May, the Oktibbeha County Board of Supervisors got many of their questions answered Monday night.
The district's Executive Director David Kennard came to the meeting to discuss what being a part of the district meant for Oktibbeha County, and answer any questions from the supervisors. The board voted to join the district 3-2, with District 1 Supervisor John Montgomery and District 4 Supervisor Bricklee Miller opposing.
The district takes on various drainage and other projects in the 12 counties it serves, and is led by a board of directors. Oktibbeha County will pay a fee of $133,000 for its membership in the district. Clay County and Lowndes County are both members of the Tupelo-based district.
Kennard said the district generally would start in its northernmost counties completing projects, before turning its equipment around and making the sweep again. He said normally the crews would make a run across the counties at least twice a year.
For more on this story, read our edition from Friday, June 19 or click here to subscribe to our E-Edition.