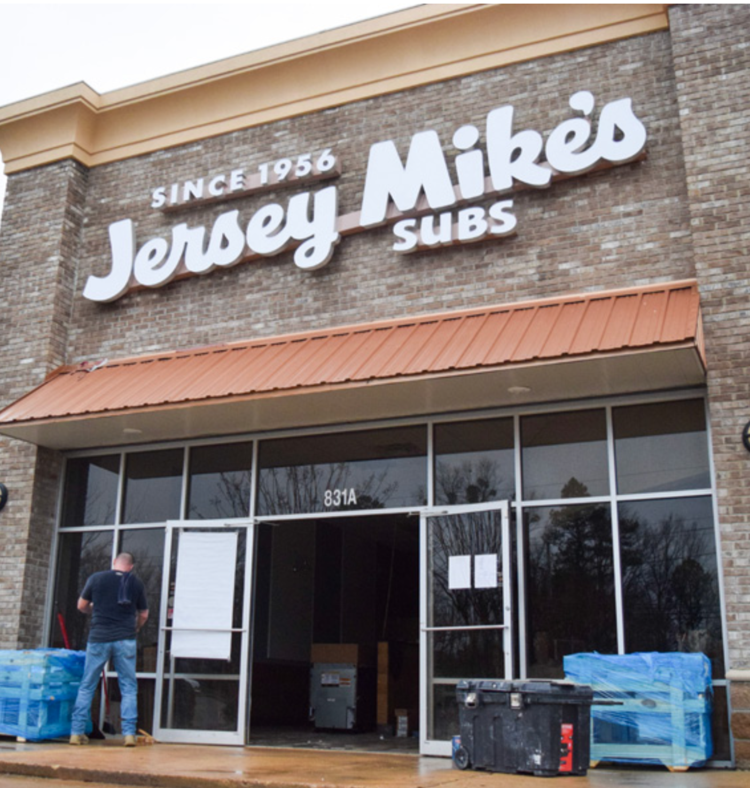 Rising tension and finishing touches are the only things on Bret Dunnaway's mind as he helps with the grand opening of his favorite sandwich shop on Highway 12.
As part of his rigorous training methods to become a Jersey Mike's Subs' franchisee, Dunnaway is taking part in the grand opening for a new location opening in Dothan, Alabama.
With Starkville's own Jersey Mike's Subs' tentative firm opening scheduled for Feb. 5, Dunnaway, a former Brandon resident with over 26 years of food industry experience, said Jersey Mike's Subs is a perfect fit for the town and its growing needs.
"The concept fit the Starkville market, and there wasn't what I perceived to be a lot of competition," Dunnaway said. "It seemed like a good combination for both Starkville and us."
With hormone-free, high-quality and fresh ingredients, Dunnaway said he and his wife were instantly attracted to the amount of thought the company put into each sandwich's creation.
"One of our biggest deciding factors in wanting to work with them is that everything is fresh," Dunnaway said. "The meats are sliced to order, the subs are cooked to order and everything is cut fresh every day."
Outside of selling high-quality meals, the company's culture of giving was another factor that attracted Dunnaway to the chain.
"The overall experience with the quality and the giving makes Jersey Mike's Sub set aside from the competition," Dunnaway said. "It is a for-profit business, but it is all about giving."
Part of their business model is that every franchise partners with a local charity of their choice, with Dunnaway and his wife selecting the T.K Martin Center for Technology and Disability.
"This is something close to my wife and I," Dunnaway said. "Working to help people with disabilities and further their advancement in life is a passion of ours."
During their grand opening, Dunnaway said they will give out approximately $5,000 in subs and, in return, ask customers provide a $2 donation, with all proceeds going to T.K. Martin.
For more on this story, read Wednesday's Starkville Daily News.