The search for a full-time president and CEO of the Greater Starkville Development Partnership has continued for over a year, but those involved in the national search say they are closing in on finding a candidate.
Jennifer Prather has served in an interim CEO capacity since last June after then-CEO Scott Maynard resigned to take another job at Florida State University in Tallahassee.
Chairman of the Greater Starkville Development Partnership Board of Directors Jerry Toney, who serves on the search committee, said the GSDP board is looking to find the best person for both The Partnership and for Starkville.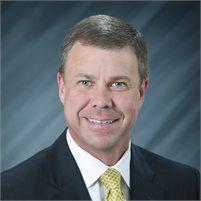 "The board of the Partnership is committed to getting a leader in place that is going to help continue with the momentum that we have got," Toney said. "It is important to us to get the right person in."
The search committee has used Logan Development to help with its search process in the past and continues to work with them in the national search for a CEO.
"I hope we are close," Toney said. "We are having some really good dialogue with some really really good candidates, hopefully we are close."  
The CEO of the partnership is responsible for growing the relationships among Mississippi State University, Starkville and local economic development partners.
Toney said those three main relationships are at the best they have ever been. As he then described the characteristics which will be needed in the next CEO one of which is maintaining and improving those relationships.
"A proven leader, someone who works well with groups," Toney said. "It is important that we get someone who can continue the success that we have with all of our partners."
With the GSDP board on the same page as far as what they need from the next CEO, Toney said the board is in a really good position with the national search.
The CEO will also need to continue to maintain the three characteristics that Toney said makes Starkville a place people want to live.
"Quality of life, entrepreneurship and education," Toney said. "When you think about Starkville you think about those three. Those three things really separate Starkville. People choose to locate here because of the quality of life. We will get somebody in to continue to build on it."