An investigation is underway following a fatal plane crash Saturday at the Ole Miss Golf Course that left a prominent Starkville teenager dead.
The plane, a Cessna 172, was piloted by Starkville's Lake Little.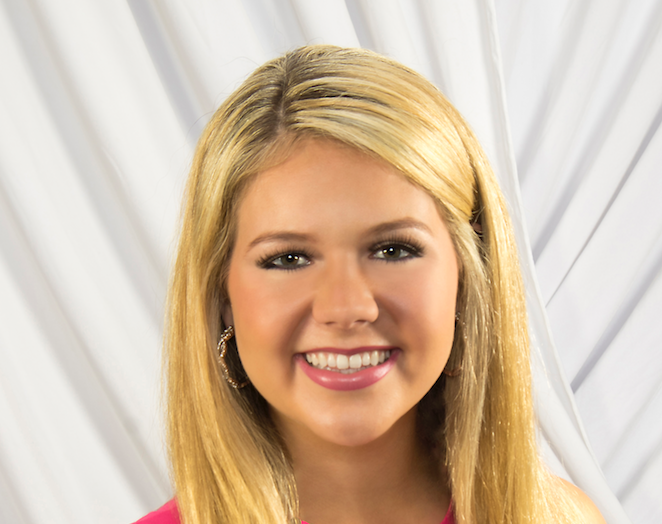 Little, 18, was the sole person onboard the plane and the sole fatality. She was operating as a student pilot reportedly working toward her full license.
Ed Malinowski of the National Transportation Safety Board is leading the investigation into the crash. Malinowski gave a press conference Monday morning to share his progress.
In the press conference, Malinowski confirmed reports that Little was traveling from the Golden Triangle Regional Airport near Starkville to the University-Oxford Airport and back.
While he acknowledged the speculation that Little was training to receive some degree of piloting license, Malinowski would not comment on Little's motivations for flying.
Malinowski said his investigation would examine three main components: the equipment, the conditions surrounding the flight and the pilot herself.
The investigator said he would be interviewing witnesses to the crash and pulling both the history of the aircraft and its flight history over the course of his investigation. He noted that planes the size of Little's were not required to keep black boxes onboard.
Malinowski said he would also examine the radar tracking history of the plane in an attempt to determine what was happening in the cockpit prior to the crash and any radio calls between Little and local air traffic control towers.
Malinowski said his initial on-site investigation should be finished by Wednesday at the latest.
Preliminary results of the investigation should be available in roughly a week, according to Malinowski, and a final report would be available between six months to a year from now.
Little was practicing touch-and-go landings, a maneuver where the pilot touches an aircraft's wheels to the ground before pulling back up and continuing the flight.
Following the crash, Little was airlifted to a trauma center in Memphis where she later succumbed to her injuries. She graduated from Starkville Academy in May and was slated to attend the University of Southern Mississippi in the fall.
In the days since the crash, an immense sense of mourning has been felt throughout Starkville. Little, who was the daughter of Ward 3's Alderman David Little, was heavily involved in the community.
She frequently volunteered with the Junior Auxiliary of Starkville, an organization made up of women looking to support the children of Oktibbeha County.
Little's brother Layton Little tweeted Sunday that she had joined the Air National Guard weeks ago. She was also set to represent Starkville in the Miss Hospitality pageant at the end of July.
Funeral arrangements have not yet been announced.