Although very few people are flying into and out of the Golden Triangle Regional Airport due to COVID-19, funds from the Coronavirus Aid, Recovery and Economic Security (CARES) Act are helping to keep it aloft.
GTR Executive Director Mike Hainsey said the airport was down to one flight to Atlanta a day compared with four prior to the pandemic.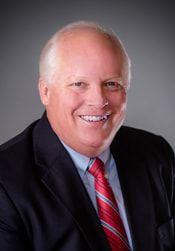 However, he said the airport was still being used, with some training operations from Columbus Air Force Base still taking off and landing on the runway. The airport is also undertaking some upgrade projects.
For Hainsey's full interview, read our edition from Wednesday, May 13 or click here to subscribe to our E-Edition.