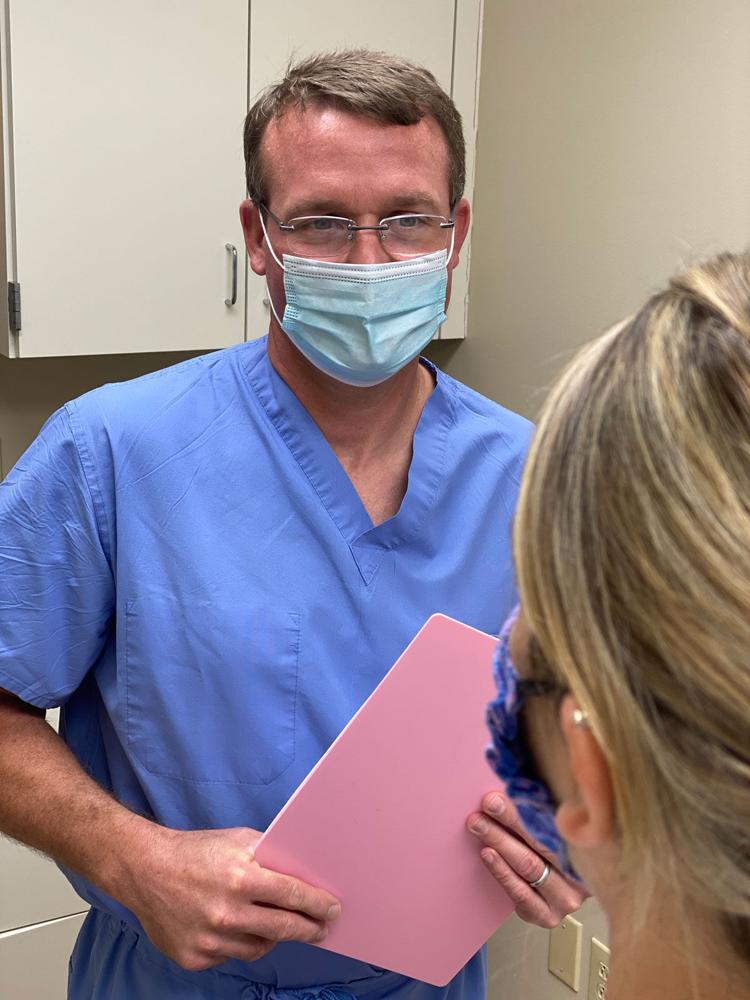 While the coronavirus pandemic is ongoing, doctors are urging patients not to put off preventative screenings and tests.
At OCH Regional Medical Center, Dr. Chip Wall said his office has seen a 40 percent decline in patients coming in for mammograms and breast cancer screenings over last year. That decline, he said, is not good for patients.
Wall said he recently read one study that reported an 80 percent decline in preventative screenings, including mammograms, colonoscopies and other tests, across the board. At OCH, he said, the decline is equal to about 500 fewer mammograms in April, May and June.
Dr. Mercedes Terrell said preventative care, such as annual wellness checkups, are a good way for patients to catch potential problems before they develop.
"That's the time when you come in to see us and we give you screening tests," she said. "That's when we can test you for diabetes, we can check your blood pressure, we can see if you're at risk for hypertension."
Some of the medical problems commonly checked in preventative screenings aren't issues that present with a lot of symptoms, such as high cholesterol. Through screenings, patients can not only head potential issues off, but they can also build a medical history that helps doctors keep them healthier in the long run.
Terrell said the annual visits, which are often fully covered by insurance, also help track long-term health trends by comparing year over year results.
"These screenings are also an important way for the early detection of cancer," she said.
For mammogram patients, Dr. Wall said his staff understands patients may be concerned about visiting a doctor's office; however, he said there are many precautions put in place to keep both patients and doctors safe. When patients come in, he said, there is a limit on how many people can be in the waiting room, how many can be in the back at one time and rigorous disinfecting protocols after every patient is seen.
Both doctors said they wanted their patients to understand the importance prevention screenings and annual checkups in an individual's overall health. From early detection, an opportunity to discuss questions or concerns and the foreknowledge to correct issues before they become problems, the tests and screenings are crucial to overall patient health.
While the coronavirus pandemic is still ongoing, doctors at OCH want to encourage their patients not to delay preventative care or postpone their appointments until problems arise.