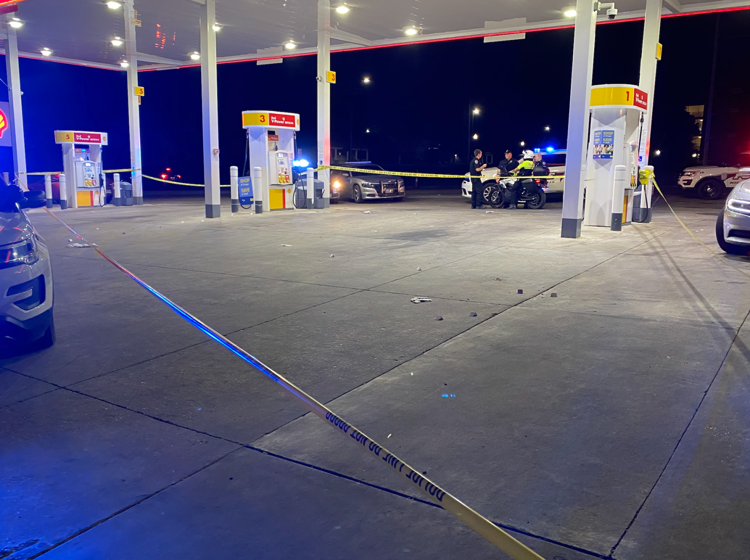 The Oktibbeha County Sheriff's Office is seeking more information following a Saturday night shots fired incident at an Oktibbeha County gas station.
Late Saturday night, deputies were dispatched to the Shell Station on Blackjack Road near the Mississippi State University campus for a report of shots fired. Upon arrival, the deputies found that there was no suspect present, although some shell casings were found.
BREAKING: Large police presence at the Shell Station at roundabout near the MSU campus. The area around the pumps is cordoned off and there appears to be evidence markers all across the ground. I'll have more as it comes available pic.twitter.com/ZGJ7mWDprY

— Ryan Phillips (@JournoRyan) June 21, 2020
The situation resulted in a heavy law enforcement presence in the station's parking lot and the vicinity being cordoned off Saturday night. Officers from the MSU Police Department and Starkville Police Department also responded to the incident.
OCSO Captain Brett Watson said that no injuries were reported, and no vehicles at the scene appeared to be hit.
"We did recover some shell casings, but as of right now, I'm not aware of anybody that was hit or of any vehicles that were hit," Watson said.
He said investigators were reviewing security camera footage in an attempt to identify a suspect.
Anyone with further information on the incident is encouraged to call OCSO at 662-323-2421, or Golden Triangle Crime Stoppers at 1-800-530-7151.