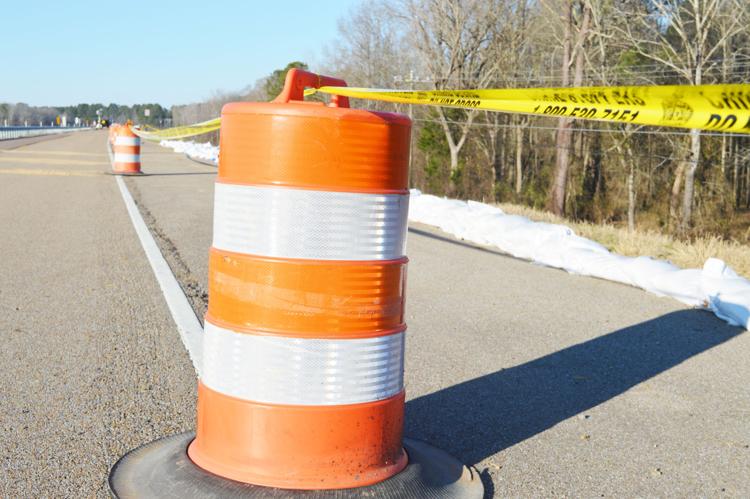 Progress has been made on lowering the water level at the Oktibbeha County Lake, with the danger being downgraded from a warning to a watch status as of Monday evening.
As of the same update, six pumps were running and had lowered the water level in the lake by approximately four feet since the initial assessment. The pumps are being used in addition to the lake's outlet valve.
No changes have been observed to the landslide on the dam since the last check. The pumps were set up Friday, and volunteer firefighters and other county officials placed sandbags at the Lake Sunday.
Oktibbeha County Emergency Management Agency Director Kristen Campanella said switching to larger pipes on the pumps Friday had enabled a larger volume of water to be pumped from the lake more quickly.
With rain currently in the forecast for Thursday, Supervisor Marvell Howard said the pumps would likely lower the water level to a point where the weather would not significantly increase the danger.
The length of County Lake Road passing over the dam remains closed from just north of Riviera Road to just south of Walter Bell Road, and will remain closed until the water is at a safe level.
Currently the Oktibbeha County Sheriff's Office and Oktibbeha County's road department are on scene, with many agencies leaving with the downgrade. The Red Cross Shelter closed at noon Monday, but remains on standby.
For more on this story, read Wednesday's Starkville Daily News.