Court records show the state of Mississippi has requested a judge revoke bond  for a man with an extensive criminal record as he faces his most recent accusations of trespassing by peeping tom.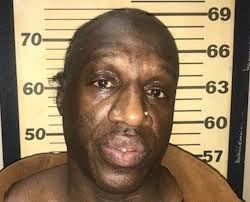 A petition was filed Friday by Assistant District Attorney P. Trina Davidson Brooks after Eddie Parks, who was indicted by an Oktibbeha Grand Jury on the felony charge in July 2018, violated his court-mandated curfew on at least four separate occasions.
Last December, Parks, who also goes by the nickname "Soon" and has been referred to by the Starkville Police Department as "The Peeping Pimp" due to his manner of dress, was convicted in Starkville Municipal Court of trespassing and sentenced last year by Judge Rodney Faver to serve six months in the county jail.
Once released, he was given a bond with conditions that he had to wear a GPS device and adhere to all the conditions of the GPS monitoring agreement, including curfew restrictions and not removing the device. He was initially allowed to post bond and was released from jail, court records show.
The motion says Parks violated his curfew this year on July 2, July 13, July 15 and July 16.
What's more, the state argues Parks allowed his device to completely shut down so that his location could not be monitored on two separate occasions — July 1 and July 18.
Parks also apparently sent his wife to the home of his probation officer on July 18 after being previously told that they shall communicate with the probation officer at her office or via telephone only.
A Notice of Violation was included in the filing, saying Parks was placed back on house arrest and electronic monitoring for the second time on June 10 of this year after he was released from serving six months in the county jail. The time he served was in connection to violating a court order to not return to the Holiday Inn Express in Starkville.
According to his requirements, Parks was only allowed to leave his home for work, church or authorized personal business.
He was also required to charge his device for an hour and a half in the morning and for the same amount of time at night.
Starting on June 20, Parks was allowed to leave his home at 8 a.m. and return by 10 a.m. and leave again at 3 p.m. and return by 7 p.m.
Parks has an extensive criminal record going back to the early 1980s, beginning with prison time served for a 1981 burglary, followed by two more prison terms on similar charges. In the 1990s, Parks was charged with aggravated assault and most recently for voyeurism at two local businesses.
The current two-count indictment facing Parks includes accusations of him peeping through a window of the Sprint Mart located in the 100 block of Highway 12 to spy on the occupants. In the second count on the indictment, he is accused of committing a similar act at Subway in the 400 block of Highway 12.
The case involving the two peeping tom charges is set for trial during the November term of Oktibbeha County Circuit Court.