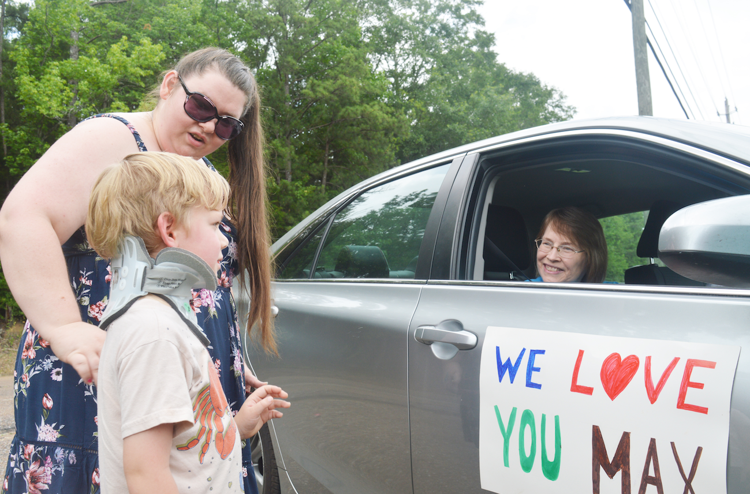 Several from the community showed support for Max Rodgers in a car parade along North Montgomery Street on Thursday afternoon.
The parade formed in the parking lot of Sudduth Elementary School and went a short distance down North Montgomery Street where the Rodgers family and some close friends were located. Several drivers honked their horns as they passed and displayed signs showing support for 5-year-old Max, who is back home after nearly a month hospitalized in Jackson following a car accident on April 29. Max's mother, Holly Rodgers was also injured in the crash and his older brother, 8-year-old Wyatt Rodgers, did not survive.
Several of the car parade participants also stopped briefly to give gifts to Max including a large purple ball and a tackle box. Another vehicle launched a bunch of balloons in front of the family and yet another participant threw handfuls of candy.
For more on this story, read our edition from Friday, June 5 or click here to subscribe to our E-Edition.